Council's new plan to reduce homelessness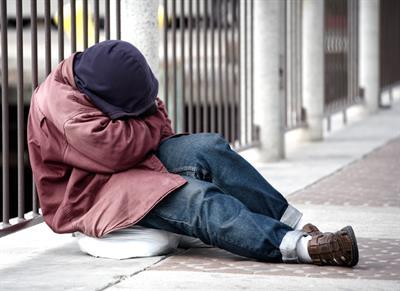 In a bid to help local rough sleepers into housing, Lichfield District Council has agreed a plan of action to tackle homelessness.
The move comes after an increase in people who are found to be sleeping rough on local streets, thought to be up to five a night, as well as the implementation of the Homeless Reduction Act 2017.
There are also a growing number of people either sleeping rough or at risk of being homeless who have complex housing needs. This means that options are limited as registered housing providers and private landlords may be reluctant to house them.
To help people into housing or to remain in housing, the council has unveiled a programme of support, which includes new initiatives and boosting its existing services.
It has started with the appointment of a two-year tenancy sustainment officer to support people with more complex needs, helping them for six months to make sure their tenancy starts well. Once established, this service will be offered to residents who are in housing, but at risk of becoming homeless.
In partnership with Cannock Chase District Council, the council will also be commissioning a delivery partner to provide an independent outreach service to rough sleepers and local homeless people.
As part of this, the council will look to buy up to four properties, which would house multiple people, within or near to the city centre. The units will be used as supported accommodation for rough sleepers and homeless people with complex needs. The delivery partner would lease the accommodation from the council at affordable rent levels, and would be responsible for day to day repairs and management of the properties.
Councillor Ashley Yeates, Cabinet Member for Communities & Housing, said:
"As a local council, it is our duty to prevent and relieve homelessness across the district. We want to end rough sleeping locally, and this plan gives us a strategy to continue this important process.

"Providing properties for homeless people with complex needs, and having a network of support in place to help them to stay in these homes, should mean that we tailor our services to the individual and have more of a chance of helping rough sleepers off local streets and into secure and safe homes."
The initiative will start this summer and will run for two-years, and could be extended if successful and funding is available.