Minster's Trail - new look heritage trail for children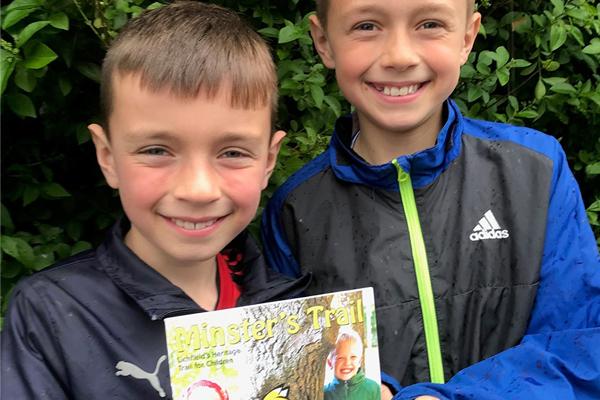 Children are invited to go on Visit Lichfield's re-vamped heritage trail.
Visit Lichfield has launched a new-look heritage trail for children called Minster's Trail. Children and parents can follow Minster the Duck on a circular tour of the historic city of Lichfield.
Using the trail's map, Minster's webbed feet will lead children and their families to key sites, such as The Samuel Johnson Birthplace Museum, Erasmus Darwin House, Lichfield Cathedral and Museum Gardens.
Along the way Minster the Duck asks a series of questions to get youngsters to take a closer look at their surroundings and to find out more about the city's heritage.
Councillor Iain Eadie, Lichfield District Council's Cabinet Member responsible for tourism, said:
"We're really excited to re-launch our heritage trail. We hope children and parents will jump at the chance to find out lots of interesting facts about the city. From burnings at the stake to Civil War shootings, there is plenty of interesting and sometimes horrible local history to discover."
The trail is free and is aimed at children between 5 and 12 years of age. Children will receive a Minster Duck sticker at the end of the trail.
Minster's Trail is available from Tourist Information at St Mary's on the Market Square or can be downloaded at www.visitlichfield.co.uk/minsterstrail.