More 'future faces' sought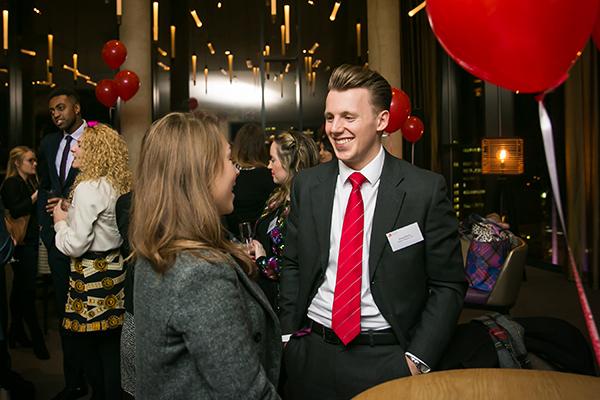 Talented business professionals from across Lichfield District and Tamworth that are starting out in business are being offered a free 12-month membership to Future Faces Chamber of Commerce, for the second year running.
Following the success of the business programme last year, Lichfield District Council and Tamworth Borough Council have linked with Greater Birmingham Chambers of Commerce's young professional division to sponsor another nine places across the two authorities.
These free places are aimed at professionals aged between 18 and 45 within local businesses, offering the opportunity to network, develop and be recognised for their talent across Greater Birmingham.
Future Faces is a multi-sector programme and aims to develop future leaders. The one-year membership includes a minimum of two events per month.
The first is a relaxed social networking meeting at a Birmingham venue, providing members a chance to talk to other like-minded professionals from a mix of sectors and expand ideas, business contacts and support, as well as making new friends.
The second event is a professional development workshop, designed to help members develop their leadership and professional skills.
Sessions are led by influential business leaders from across a mix of sectors, all offering an insight to improving individual business potential, access to a personal development mentor and the opportunity to be on the Future Faces executive committee - a legally constituted section of the Greater Birmingham Chambers of Commerce.
Members of the programme will also have access to feature their business news on the Future Faces page in Chamberlink Magazine or the weekly e-newsletter.
In addition, the programme also invites all members to their flagship celebration ceremony – the Future Faces Annual Dinner and Awards, which recognises the talent of all young professionals in the area.
Lewis Mosley, a professional who was granted a 12-month free membership last year, describes how he has benefited from Future Faces:
"I am a young professional who opened my own business just over a year ago. I noticed the Future Faces programme on Tamworth Borough Council's website and thought this would be an excellent opportunity for me to network with like-minded professionals.
"Since joining the programme, I have been impressed with what is offered. There is a fantastic variety of events and support for everyone starting out on their career, new to a job role or looking for fresh ideas and inspiration.

"I receive weekly email updates of events, workshops and social networking meetings. I have attended a few and found them very welcoming. I can 'practice' networking and share ideas with professionals of similar age to myself and experience.

"The events cover a variety of topics such as work place wellness, delivered by experienced professionals who are at hand to offer support and advice. Plus, there are scholarships up for grabs if you put your application forward.

"I would strongly recommend any up and coming professional to apply for these free places, you won't be disappointed!"
Councillor Iain Eadie, Cabinet Member for Investment, Economic Growth & Tourism, said:
"It is really important to build connections in business and Future Faces offers a fantastic opportunity for anyone aged between 18 and 45 the chance to network, as well as having the opportunity to receive mentoring to help them develop.

"Membership offers discounts and benefits from partnering companies and the chance to receive recognition through awards that will go a long way to helping any young professional stand out in their field.

"I would really like to encourage any young professional to apply for the sponsored membership places on the Future Faces programme as I am sure this will go a long way to helping them get ahead in their chosen field."
Businesses looking to apply for a place must be located in either Lichfield District or Tamworth; only one place per business is available. Businesses must not be a current Greater Birmingham Chamber member.
More information is available at www.greaterbirminghamchambers.com/our-group/future-faces/.
To request an application form, please contact Lorraine Farley, Tamworth Borough Council's Economic Development & Regeneration Officer, by emailing Lorraine-Farley@tamworth.gov.uk or calling 01827 709525.
Deadlines for all applications are by 12noon on Friday 19 July 2019.