Business football league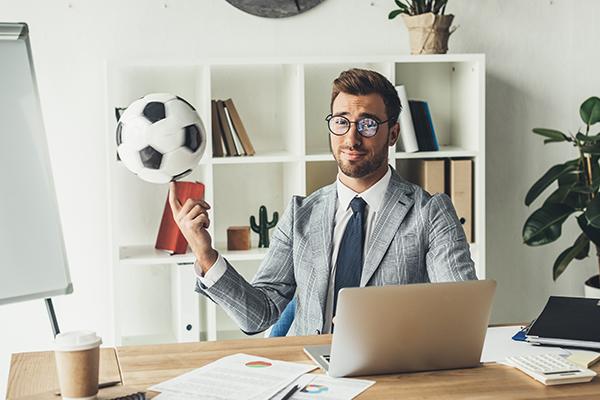 Register your interest in joining your work mates to play football in a district-wide league.
In partnership with The FA, Lichfield District Council is setting up a Business Football League and is asking local businesses and organisations if they want to put together a team.
The league is open to all over 16s and if companies don't have enough players to make a team, they can join up with other players or the league can link up teams.
Depending on interest and who comes forward, the league could be played as 9-aside or 11-aside teams.
Councillor Liz Little, Cabinet Member responsible for Leisure, said:
"If you love the game, joining our Business Football League is a great way to play with your work friends against other local teams. We hope it will encourage more people to get into the sport and play regularly. It will also help you to meet people who work in a wide range of businesses and organisations from across the district."
The council is aiming to launch the Business Football League (or BFL for short) in September 2019. Venues will depend on the amount of players and number of teams that come forward, but are expected to be in Lichfield and Burntwood.