Local Plan Review consultation and drop-in sessions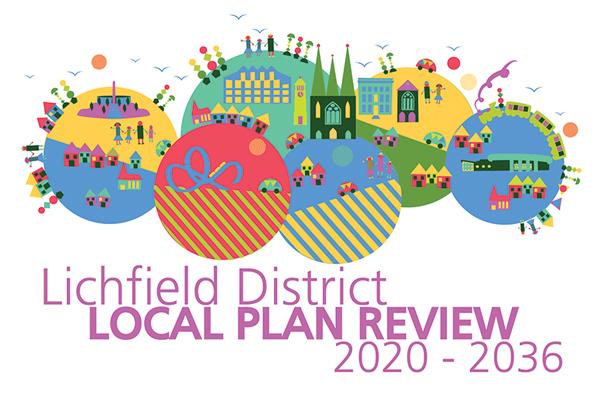 Council asks for feedback on its preferred options and policy directions, as part of the next stage of its Local Plan Review.
Lichfield District Council is holding a consultation on its Local Plan Review: Preferred Options & Policy Directions.
The Local Plan provides a framework to guide and promote development as well as protect the quality of the district's unique historic, natural and built environment.
Following on from the Local Plan Review: Scope, Issues & Options consultation in April 2018, this next part of the review process looks at the council's preferred options.
This includes levels of growth and views on a number of theme based policy directions, such as sustainable communities, homes for the future, economic growth, enterprise and tourism, creating healthy, safe and sustainable communities, protecting, conserving and enhancing local natural resources, and protecting and improving the built environment.
Councillor Ian Pritchard, Cabinet Member for Economic Growth, Environment & Development Services, said:
"We're encouraging local people to get engaged in the planning process and take the time to look at our preferred options and policy directions and to give us their views on whether they agree with our recommendations."
The council is holding two drop-in sessions so local people can see the plan and talk to planners. The first session is at Burntwood Library on 9 February between 10am and 2pm, and the second is at St Mary's on the Market Square in Lichfield on Thursday 14 February between 3pm and 6pm.
"We hope plenty of people will take the chance to come to our drop-in sessions to find out more and to ask planners any questions they might have," added Cllr Pritchard.
The Local Plan Review: Preferred Options & Policy Directions consultation is running from 28 January to 5pm on 18 March 2019.
To read the plan and find out how to comment, go to www.lichfielddc.gov.uk/localplan2040
The plan will also be available in reception of Lichfield District Council's Frog Lane offices in Lichfield throughout the consultation, as well as at Burntwood Library, Burntwood Leisure centre and Friary Leisure Centre.
Please send any written comments to developmentplans@lichfielddc.gov.uk or by post to Spatial Policy and Delivery, District Council House, Frog Lane, Lichfield WS13 6YZ.