Business football league to kick off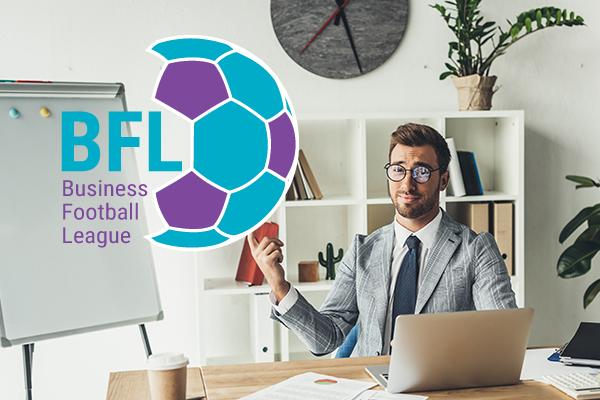 Only days left to register your interest in joining your work mates to play football in a district-wide league.
In partnership with The FA, Lichfield District Council is setting up a Business Football League that will kick off in September.
This week, the council was proud to unveil its new Business Football League logo that will appear on the winner's trophy.
Ahead of the first friendly game, the council is reminding local businesses and organisations that there are just a few days left to put forward a team or players if they want to be part of the footie action.
The league is open to all over 16s and, if companies don't have enough players to make a team, they can join up with other players or the league can link up teams.
Councillor Liz Little, Cabinet Member responsible for Leisure, said:
"So far we've had six teams sign up to the league, and we're looking forward to it getting underway this autumn. In preparation we've launched the new branding which will make it recognisable and will take pride of place on the trophy."