Young professionals successfully receive a free 12-month business programme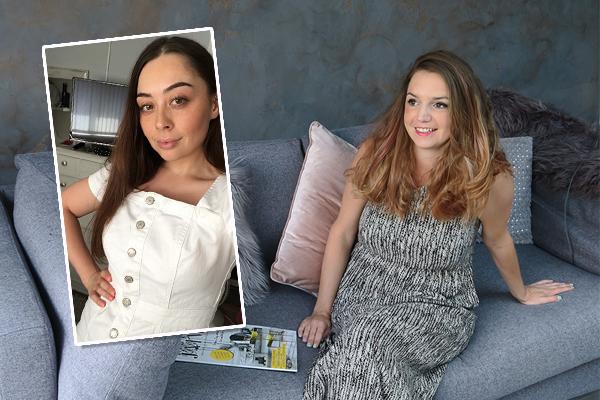 Twelve talented business professionals across Lichfield District and Tamworth have received a free year's membership to Future Faces Chamber of Commerce.
Following the success of the business programme last year, Lichfield District Council and Tamworth Borough Council have linked with Greater Birmingham Chambers of Commerce's young professional division, Future Faces, and sponsored 12 places across the two authorities.
These free places are for young professionals within local businesses, and offer them the opportunity to network, develop and be recognised for their talent across Greater Birmingham.
Future Faces is a multi-sector programme and aims to develop future leaders. The one-year membership includes business events, sessions and networking as well as attending the Future Faces Annual Dinner and Awards, which shines the spotlight on the talent of all young professionals in the area.
The successful applicants are from a variety of business sectors, including catering, finance, marketing, photography, music education and accountancy.
Laura Sutton, owner of The Cake Spa in Lichfield, said:
"As a business owner in my first year of trade, I am really excited to be part of the Future Faces membership. The programme offers free events and great networking opportunities, plus support for training and knowledge sharing. I can't wait to get involved; it can only benefit my new business."
Alex Perry, a Business Development and Marketing Manager for The Training Initiative in Tamworth, said:
"I feel extremely lucky to be part of the Future Faces programme. I'm looking forward to attending the different events, learning things that will benefit my career in the short and long-term, and also increasing my confidence.

"Being from a small town like Tamworth, I have found it hard to connect with likeminded, career focussed individuals, so this programme is amazing for that. Another benefit is getting discounts and free tickets to events, the first being tickets to the ballet at Birmingham Hippodrome."
Find out more about the Future Faces programme on the Greater Birmingham Chamber of Commerce's website.
James Blackman, president of the Lichfield and Tamworth Chamber of Commerce, said:
"We are really pleased to have been able to collaborate with the councils in this project, and hope to continue to work with them and more young professionals in Lichfield and Tamworth.

"The Lichfield and Tamworth Chamber are committed to endorsing and supporting young professionals, helping them to connect, collaborate and grow."
Councillor Iain Eadie, Lichfield District Council's Cabinet Member for Investment, Economic Growth & Tourism, said:
"I am really pleased for all those who have been successful this time in gaining places on the Future Faces programme. The opportunity to build networks, develop leadership skills, and to take part in mentoring will give them a competitive advantage and could really help shape their careers. I hope they get a lot out of Future Faces and would encourage anyone between 18 and 45 to take a look at what the initiative can offer."