Last chance for local homes to be helped out of fuel poverty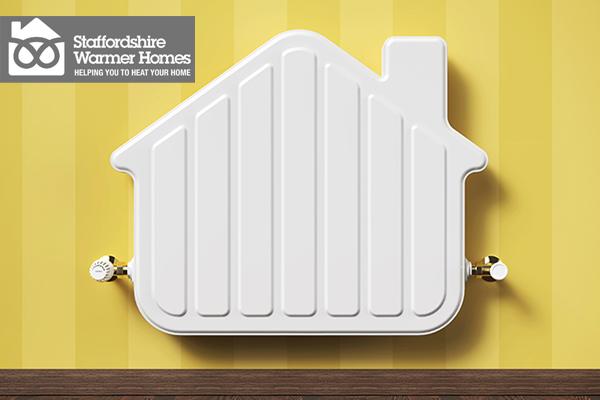 Eligible households in Lichfield and Burntwood have less than a week to apply to a scheme that could help them out of fuel poverty.
Households that are not connected to gas, and meet the eligibility criteria, could get a brand new fully funded central heating system in their home thanks to the Staffordshire Warmer Homes initiative.
The initiative has been ongoing in Lichfield District over the past two months, but households only have until 27 September 2019 to take up the offer. After this date, it cannot be confirmed if applications will be successful and each application will be assessed on a case-by-case basis.
Eligible households have been written to directly, but others who think they might be eligible are being urged to go to the Staffordshire Warmer Homes website, call E.ON on 0333 202 4481 to find about more and apply.
Up to 1,000 fuel poor households in Staffordshire could benefit from the initiative. Added to this, wider support around making homes easier to keep warm and appropriate access to benefits will be given to around 12,000 people.
The £150 million Warm Homes Fund has been established by National Grid to support local authorities to address some of the issues affecting fuel poor households. Other funding for the initiative has been provided from public sector partners.
To deliver this initiative in Lichfield District, Staffordshire County Council has been working in partnership with E.ON and Lichfield District Council.
Deputy Leader and Cabinet Member for Health, Care and Wellbeing Alan White said:
"Fuel poverty affects thousands of people across the country. This contributes to a number of health problems, as respiratory, cardiovascular and mobility conditions can be made worse if an individual is living in a cold home.

"If you are not currently connected to gas, you can apply to be connected at no cost to yourself, and subject to eligibility. Although we are targeting those who are eligible directly, I would urge anyone who thinks they might fit the criteria to visit our website or contact E.ON to find out more. More than 400 people have applied to the scheme so far, but we want to be absolutely sure no one is missing out on this scheme. To ensure your application is accepted please register as soon as possible."
Councillor Ashley Yeates, Lichfield District Council's Cabinet Member for Communities & Housing, added:
"We really don't want any of our residents to miss out on this scheme before it's too late. It's a fantastic chance for local people who are not connected to gas central heating, to have it installed for free. So, if you are worried about heating your home this winter, and think you may be eligible for a fully funded installation, please do contact the Staffordshire Warmer Homes team by 27 September."