Empty Homes Week 2019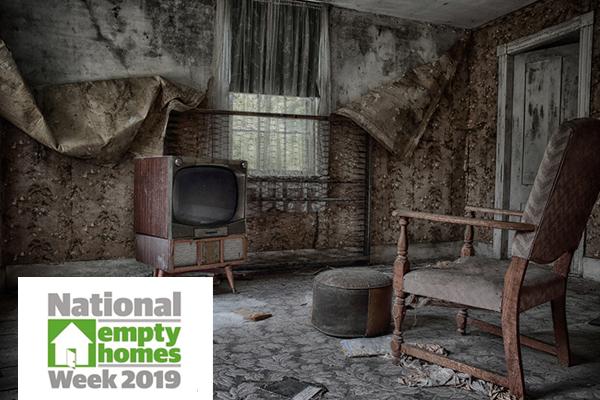 We're backing the campaign to bring empty properties back into use.
Empty Homes Week is running from 23 to 29 September this year. The campaign is organised by the charity Empty Home, which uses the week to highlight the problem of long-term empty properties across the UK.
In Lichfield District there are just over 100 long-term empty properties. Lichfield District Council has a policy that sets out how it will work to bring these homes back into use.
As part of this, the council's housing team is continuing to liaise with the owners of the properties that have been empty for the longest time, with a view to getting them brought back into domestic use.
The local authority is once again urging anyone who is struggling with an empty property and needs help to bring it back into use, or anyone who is concerned about an empty property in their area, to get in touch for advice.
Properties can be empty for many reasons, including delays preparing planning applications, problems with probate, the owner is in hospital, family breakdowns and disputes, mental or physical health issues of the owner, debt, or hope that house prices will go up.
Another issue is that many of the empty homes that have been unoccupied the longest are owned by commercial enterprises.
Councillor Ashley Yeates, Cabinet Member for Communities & Housing, said:
"Empty Homes Week gives us a chance to highlight this issue locally, and to encourage residents to contact us if they own an empty property or are worried about a derelict property and want help some advice about how to get it back into use."
To encourage owners of empty properties to bring them back into use, since April any property in the district that has been left unoccupied and unfurnished for more than two years has to pay double the council tax.
Derelict homes can bring down the value of neighbouring homes, which in turn can decrease the worth of the empty property. Owners of empty properties can also miss out on thousands of pounds of rent a year, which shows that owning an empty home makes no financial sense," continued Cllr Yeates.
If you are concerned about an empty property, please contact Lichfield District Council on 01543 308000 or email the housing team.