Cabinet recommends keeping local leisure centre open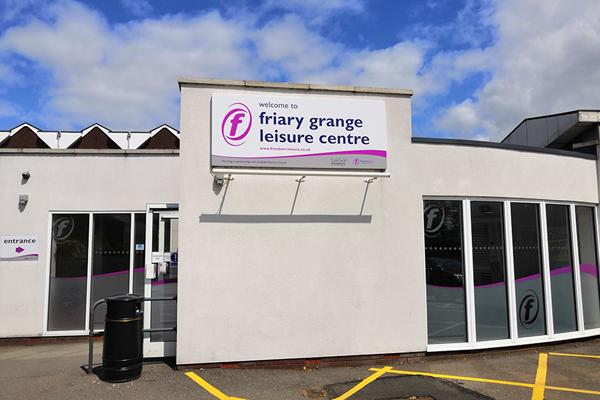 At a packed special Cabinet meeting on 7 October, Lichfield District Council's Cabinet voted to recommend that Friary Grange Leisure Centre remains open in the short-term.
Hundreds of members of the public attended the special cabinet meeting that was held at the Lichfield Garrick on Monday 7 October 2019, to discuss the future of Friary Grange Leisure Centre.
The meeting was called in response to a petition to 'save Friary Grange Leisure Centre' that received around 11,000 signatures.
Two options were presented to Cabinet in a report. The first option was to stop operating Friary Grange Leisure Centre and the second option was to enter a new lease with Staffordshire County Council, to keep the leisure centre open while a new facility can be built.
After hearing from 19 speakers in the first part of the meeting, members of Cabinet debated the issue and voted unanimously to recommend option two to Full Council, in a meeting that will take place later this month.
Option two will see the council invest up to £695,000 in repairs and maintenance to keep Friary Grange Leisure Centre open in the short-term. Cabinet will also recommend that Full Council amends the council's financial plan to add £5 million into the capital programme to help provide future leisure facilities in Lichfield.
Councillor Doug Pullen, Leader of the Council, said:
"Thank you to everyone who came to the special cabinet meeting and to all of the speakers. We heard from local school children, parents, members of swimming and triathlon clubs, gym users, a representative from the NHS, the county council and more.

"Local people had put such energy into the campaign, with banners, branded T-shirts and more, and it was a real demonstration of community action.

"The speeches underlined the local passion for the swimming pool and leisure centre and helped to inform the later debate.

"I'd also like to thank my colleagues and the audience for supporting such a positive and balanced Cabinet debate. It explored the issues we are facing, and following which we agreed to recommend to Full Council to keep the leisure centre open in the short-term and invest in a new facility long-term.

"During the debate we discussed topics such as the age of the building, the challenges it will give us, and that we can only set aside a maximum of £695,000 towards repairs. We set out that there is no guarantee the repairs and budget will keep the building open until a new leisure centre is open, which could take five years or more to build.

"We acknowledged that usage at the leisure centre has dropped in recent years, and that public support clearly outweighs the number of regular users at the centre. We highlighted how vital it is that all those who signed the petition now visit the centre regularly to support its ongoing survival.

"We shared why it's been possible for us to recommend to keep the leisure centre open, which is mainly due to our partners at the county council who are now willing to offer us a better lease. We've also identified section 106 funding that can be used to support the refurbishment and a new facility.

"There are many challenges to deliver a new leisure centre and, while we're delighted to have been able to recommend to set aside £5 million to help build a new facility, this will only fund a pool. We also discussed that without additional finance we can't guarantee this will give the community what it wants from a new centre, such as a learner pool, a new gym and sports hall.

"All that said I felt really proud to have taken part in the meeting. It shows we are a caring and listening council and I'd like to thank everyone who helped to support such a positive demonstration of community action and such an informed and balanced debate."
The decision by Cabinet means Friary Grange Leisure Centre will now remain open beyond April 2020. However, after that date the sports hall and synthetic pitch will be managed by The Friary School, which will be part of Greywood Multi-Schools Trust.
Read the report and find out more.