Council moves more services online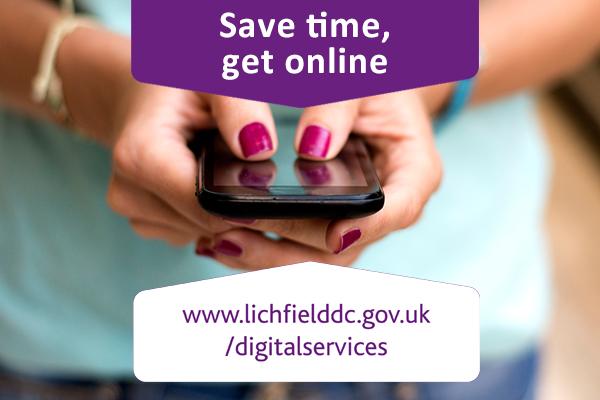 With more than 50 self-serve digital forms, Lichfield District residents and businesses can now save even more time by going online.
Through its digitisation programme, Lichfield District Council has been creating online forms so local people can share information with the council, request services or progress applications at the click of a button.
From reporting graffiti, food poisoning and noise complaints, to booking a bulky waste collection and requesting a new bin, there are many more ways to interact with the council through its website.
Businesses will also find a range of services online, such requesting a contaminated land search, applying for a taxi licence, asking for a food safety inspection re-rating, and much more.
The forms link directly to the teams that deal with the requests, which means that they can be processed much more efficiently.
Councillor Andy Smith, Cabinet Member for Customer Services & Innovation, said:
"Since buying a Jadu customer relationship management system in 2017, to support bringing our waste and recycling services online, we've been working to transfer many more of our services.

"It means that our customers can interact with us at any time, it relieves the pressure on our busy customer services team, and is a much more efficient use of our time.

"All the forms have been fully user tested with customers, who told us that they were easy to use and informative.

"I'd like to thank everyone who helped to roll out the system and I hope our residents and businesses will find them useful."
The digitisation project will see even more services move online over the coming year.
To see all of the ways you can make a request to the council visit www.lichfielddc.gov.uk/digitalservices.