Could your business benefit from up to £1,500?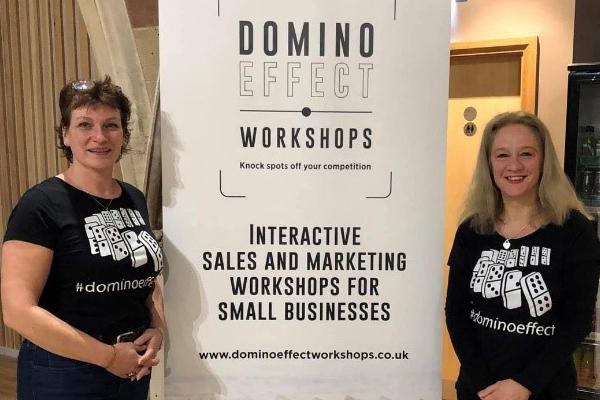 The sixth round of Lichfield District Council's small business grants scheme is open from 29 November 2019 to 28 February 2020.
This is the scheme that offers small businesses and start-ups based in the district grants of between £500 and £1,500.
The grants can go towards marketing, IT software and hardware, office equipment, professional qualifications or training and equipment to support product or process development and business growth.
A maximum of half of the cost of the total project can be applied for. Applicants will need to outline their business expansion plan, how the grant will help achieve this, and how the grant will be used to support business growth and create jobs.
To be eligible, applicants must first receive 12 hours of free business support from Enterprise for Success programme, which includes attending a two-day start-up masterclass.
So far the council has distributed more than £25,000 to 23 local businesses.
Colette Bratton and Wendy Harris, owners of Domino Effect Workshops, received a grant of £750 to help them run fun and interactive sales and marketing workshops for small to medium size businesses.
They spent the grant, which they match funded, on professional photographs to use in marketing material, a new projector and screen, and creating a Domino Effect Workshops logo and pull-up banner.
Colette and Wendy commented:
"Working on our business plan made our brains ache a little, but it was such a worthwhile exercise. Taking time to really think about our business helped us have a clear vision about the direction we wanted the business to go in, and what actions we needed to take to make that happen. The grant has definitely helped raise the profile of our business."
The small business grants scheme is open to small businesses based in Lichfield District with up to ten employees that have been trading for no more than three years. It is also open to residents who are planning to open a business in the district.
The deadline to apply for the current round of small business grants is 5pm on 28 February 2020.
To register your interest in applying for funding and to find out more about the process, contact Jonathan Percival, Economic Development Officer, by emailing jonathan.percival@lichfielddc.gov.uk or calling 01543 308149.