Last chance for residents to benefit from free gas boilers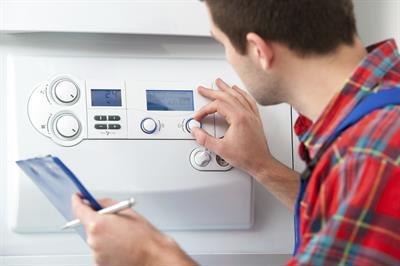 Residents with broken gas boilers are being urged to contact Lichfield District Council's energy advice service before the offer to fund boiler replacements comes to an end.
The council's emergency central heating offer will be carrying out fully funded mains gas boiler replacements for eligible home owners until the end of March.
Householders from around the district have already benefitted from the scheme, which launched in October 2018, and focuses on helping residents on low incomes or with health conditions affected by the cold.
Some residents may worry that because they don't receive benefits they won't qualify, but this is not the case. Residents on modest household incomes - £22,000 a year after mortgage or rent payments - will also benefit, if their homes are energy inefficient or they are vulnerable to the cold in some way.
Many people qualify because they receive a disability benefit such as attendance allowance, personal independence payment or disability living allowance.
Eighty-four-year-old Joan from Burntwood contacted the council's Warmer Homes, Greener District initiative, after coming home one day to a broken boiler. Joan, who had just been diagnosed with terminal cancer, could not afford to replace her boiler, which was beyond repair. With the emergency central heating offer, the boiler was repaired free of charge in just two weeks.
"We find many people's boilers are breaking down, after working hard all winter. If this is the case, it's well worth giving our energy advisors a call for a short assessment. We can often help people save money on their winter fuel bills too," said Davina Allen from Warmer Homes, Greener District.
Applications can only be made by calling Lichfield Warmer Homes, Greener District on freephone 0800 677 1543.