LABC Regional Building Excellence Awards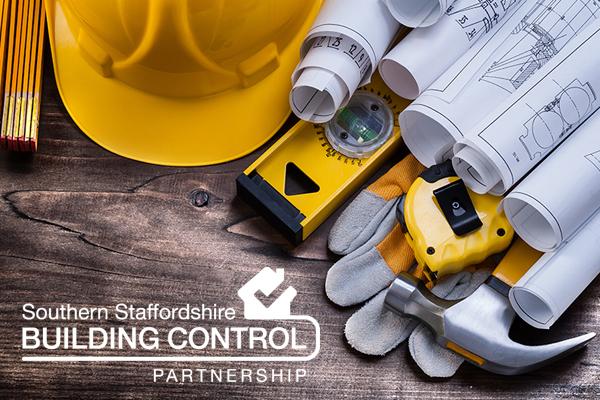 As part of Southern Staffordshire Building Control, Lichfield District Council, Tamworth Borough Council and South Staffordshire Council are urging builders and developers across their areas to enter the 2019 LABC Awards.
The partnership, that works to provide a healthy, safe, sustainable and accessible built environment across southern Staffordshire, is highlighting the awards held annually by LABC - Local Authority Building Control.
The LABC Regional Building Excellence Awards are the largest business to business awards in the building control sector, recognising quality in all types of building projects.
Building control surveyors, builders, architects, designers and anyone else involved in a construction project, where building control was provided by a local authority team, can submit an entry to their region's awards.
The 2019 awards are open for submissions, and now the Southern Staffordshire Building Control Partnership is urging anyone in the building sector that has used its services to consider entering their projects into the West Midlands regional awards.

Ged Cooper, Southern Staffordshire Building Control Manager, commented:
"The awards are a way to gain recognition and increase your reputation within the industry. It also rewards your team for excellent work and offers a chance to meet clients and peers at the awards to raise your profile and help secure future business.

"We'd love to see southern Staffordshire projects entered into the awards, as we have some world-class projects, excellent buildings and outstanding companies, which deserve recognition."
All vital elements are considered, including high levels of compliance with building regulations, effective working relationships with LABC surveyors, outstanding craftsmanship, technical innovation, sustainability and high performance, ability to solve technical problems with creative solutions, and the use of innovative products and the skills to overcome difficult site conditions.

Shortlisted entries will be invited to attend the regional awards, and winners will be invited to attend the Grand Finals, which are held in London and attract over 800 guests.
The submission deadline for the West Midlands regional awards is Friday 15 February 2019.
To find out more go to www.labc.co.uk/awards.

Categories for the LABC Awards include:
Best extension or alteration to an existing home
Best local builder or traditional craftsperson
Best change of use of an existing building or conversion
Best individual new home
Best new housing development (split into small and large during judging)
Best social or affordable new housing development
Best public service building
Best educational building
Best commercial project (split into small and large during judging)
Best Inclusive Building
Best partnership with a local authority building control team
LABC Construction Professional of the year