Discover Lichfield with a walking tour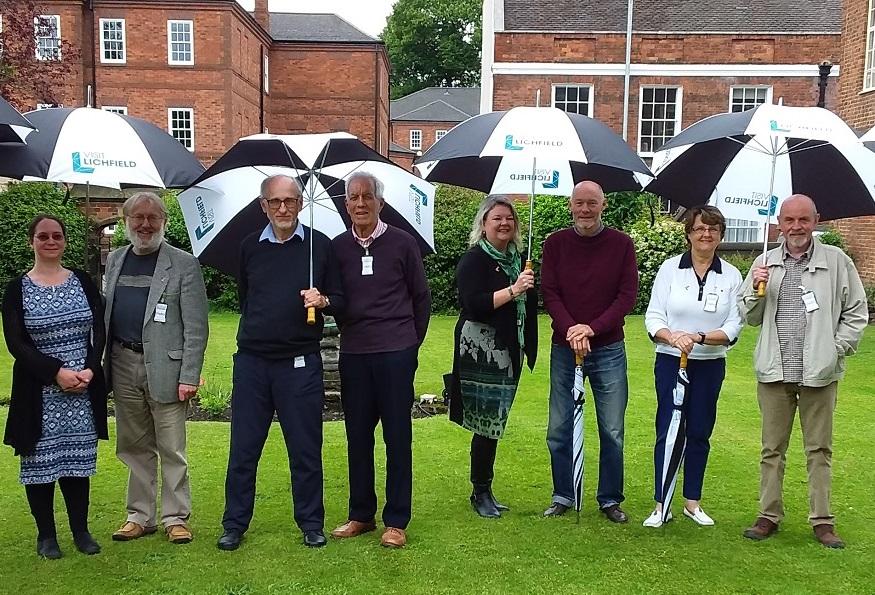 Visit Lichfield has launched all-new Discover Lichfield tours to highlight the city's rich and varied history.
Everyone is invited to discover Lichfield's fascinating history by joining one of the new guided tours that are running each week in January and February.
The 90-minute tours will take in Lichfield's charming streets, stunning attractions and the sites where history was made. Tour goers will hear exciting stories, including the city's Civil War past, celebrated Georgian figures, how Lichfield's historic parks were created and more.
Councillor Iain Eadie, Cabinet Member for Investment, Economic Growth & Tourism, said:
"What better way to welcome in the new year that with an engaging Discover Lichfield tour. Our tours are a great way to enjoy some local history while stopping at the city's historic sites to find out more about their stories."
Tours set off at 2pm and are running every Friday in January and every Thursday in February. They cost £6 per person and there is no need to book, just arrive at the Tourist Information desk in Lichfield Library (on Lichfield's Market Square) in time for the 2pm tour, and pay at the desk.
Visit Lichfield is also celebrating a successful festive season, with many people enjoying one of their new tours, including Festive Tours with Carols, the Christmas Past walk, and Christmas Stocking tours. The Christmas Stocking tours were aimed at children and their families who visited several venues and collected stocking fillers along the way.
"We are really pleased with how our new Christmas tours went in 2019, and are hoping to continue this success into 2020. I would like to thank all the businesses and attractions that generously provided lovely gifts for our Christmas Stocking tours.
"A big thank you to Barhaha, The Calendar Shop, The Kitchen Shop, Kiss Bridal, Melbourne in Lichfield, Erasmus Darwin House, Truly Scrumptious, A line Insurance, Roses Boutique, Truly Creative and The Samuel Johnson Birthplace museum. You made sure the tours were magical for the children and their families," continued Cllr Eadie.
To find out more about the Visit Lichfield tours on offer, go to www.visitlichfield.co.uk/tours.