Join in the Great British Spring Clean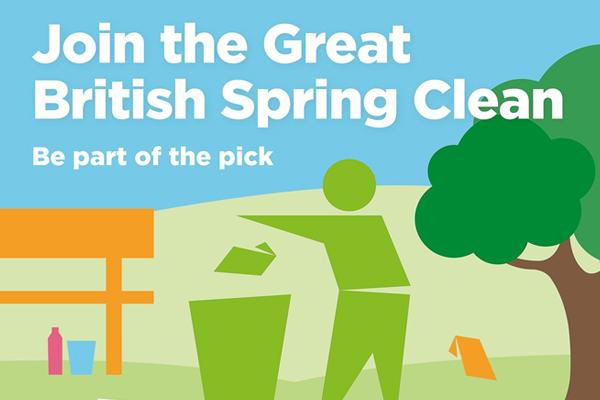 Lichfield District residents are being invited to roll up their sleeves this spring and to join the country's biggest mass-action environmental campaign.
Please be aware: Due to the coronavirus this year's Great British Spring Clean has been rescheduled to take place from 11 to 27 September 2020. Find out more on Keep Britain Tidy's website.
Lichfield District Council is backing this year's Great British Spring Clean, which is running from 20 March to 13 April 2020.
Led by Keep Britain Tidy, the initiative encourages local communities to come together to tackle litter in their areas.
The clean-up event is about demonstrating that you love where you live - whether that's by pledging to pick while you're walking the dog or taking the kids to school, hosting a clean-up or joining someone else's clean-up.
The council will be helping residents, community groups, businesses and schools with their clean-up events all over the district, providing litter pickers on a first come first served basis. Bin bags will also be provided, and the council will organise for the waste to be collected afterwards from an agreed location that is accessible via vehicles.
Councillor Liz Little, Cabinet Member for Recycling & Leisure, said:
"Community clean-ups are such a great way for local people to come together to look after their local environment.

"We want as many people as possible to get involved because that way, everyone can play a part in improving the streets and areas where they live.

"Our street cleansing team work hard all year to keep the district clean and tidy but litter is an ongoing issue.

"This is why we're backing the Great British Spring Clean and encouraging our residents to make their communities even better. It is in everyone's interest to keep the district free of litter, because we all benefit from tidy streets."
To book litter pickers, bin bags, and waste collection, please email us or call 01543 687550.