National Child Sexual Exploitation Awareness Day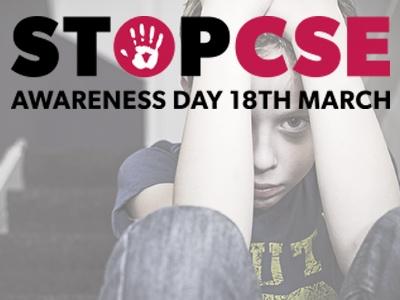 In the lead up to the national Child Sexual Exploitation Awareness Day on Monday 18 March, Lichfield District Council is joining organisations across the UK to raise awareness of Child Sexual Exploitation.
Child sexual exploitation is a form of sexual abuse that involves the manipulation and/or coercion of young people under the age of 18 into sexual activity.
The National Child Sexual Exploitation Awareness Day aims to highlight the issues surrounding it, encouraging everyone to think, spot and speak out against abuse and adopt a zero tolerance to adults developing inappropriate relationships with children or children developing inappropriate relationships with other children.
The day is organised by the NWG Network, which is committed to the fight against child sexual exploitation and supporting victims and their families.
Child sexual exploitation can happen over the internet and in person. It affects both girls and boys under 18 years of age, from any background, and it can take place anywhere. It can be hard to recognise and many people may not think it is their responsibility to report it.
Gareth Davies, Head of Regulatory Services, Housing & Wellbeing, said:
"This awareness day sheds light on this form of exploitation and sends out the message that we must act on concerns and report them, because it's everyone's responsibility to do this and keep children safe."
More information about the national Stop CSE Day is available at www.stop-cse.org.
There is also information and resources to help young people, parents and businesses understand what child sexual exploitation is, how recognise the warning signs, and know how to report it, is available at www.knowaboutcse.co.uk.
Anyone who suspects a child is at immediate harm from sexual exploitation should Call 999.
Anyone who is concerned that a child in Staffordshire is at risk of significant harm should contact First Response on 0800 1313 126. Alternatively, call Staffordshire Police on 101.