Promoting healthy aging with new exercise station in city park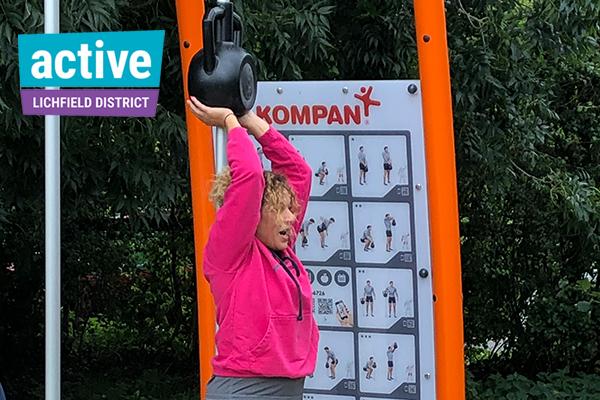 Work to install outdoor gym equipment in Shortbutts Park in Lichfield will take place this March.
Lichfield District Council is creating an all-weather exercise station that will enable park users to take part in gentle, informal exercise.
Provided by Kompan, the exercise station will be installed in mid-March to the north of the park alongside an existing footpath to make it easily accessible.
It will feature magnetic bells, a stretch station, balance unit, flex wheel, sit to stand station and an exercise bike. Some of the products have not been seen before in the UK, making it an extra special facility.
The new exercise station will focus on mobility and injury rehabilitation training and is aimed at older people, although it will be available for all park visitors to use.
Councillor Liz Little, Cabinet Member for Recycling & Leisure, said:
"I am really pleased the outdoor exercise station will be launched in Shortbutts Park soon. It will be a useful addition to the park, and I am sure lots of our park visitors will enjoy the chance to take part in gentle exercise that will improve their health, fitness and mobility."
Work to install the exercise station will start in mid-March and it should take around one week to install.
The council will celebrate the opening with a free event for everyone on Saturday 28 March 2020 from 11am to 2pm. This will include gym instructors who will demonstrate how to get the most out of the equipment.
"I hope plenty of people will join us for our celebration event to find out how to use the equipment and to see the formal opening of the new exercise station," added Councillor Little.
Please be aware: the official opening on 28 March has been cancelled due to the COVID-19 (coronavirus) outbreak. Thank you for your understanding.