Visit Lichfield 2020 tourism guide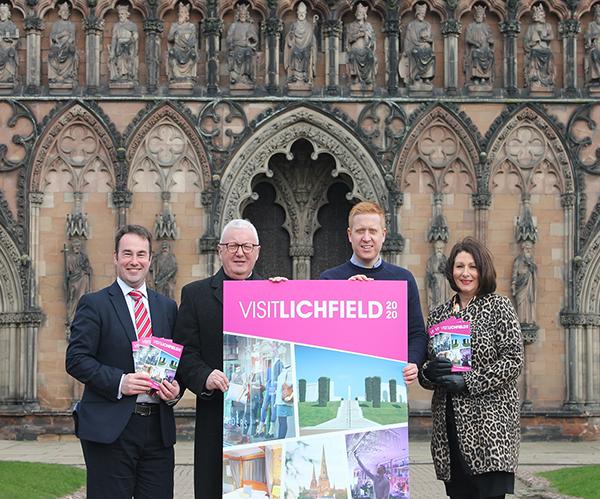 Lichfield District Council has launched its new visitor guide to highlight all that the city and district has to offer and to boost visitor numbers.
The Visit Lichfield guide sets out the top city and district attractions, tours, shops, eateries, visitor accommodation and more.
It also promotes the event highlights in Lichfield District over 2020, such as the Lichfield Festival, VE Day 75, and the Great Exhibition at Lichfield Cathedral, Lichfield Food Festival, Lichfield Proms in Beacon Park and many more.
To help visitors find their way, the guide features a map of the city and district, details of the regional road and transport networks, as well as a brief history of Lichfield and how it has been shaped over time.
Councillor Iain Eadie, Cabinet Member for Investment, Economic Growth & Tourism, said:
"I am delighted to launch our Visit Lichfield 2020 guide. It is a valuable resource for anyone wanting to discover all the district has to offer and will help us to put the district on the map as a brilliant visitor destination. From places to eat, drink and shop, to our packed events calendar, Lichfield District has something for everyone."
The Visit Lichfield 2020 guides are being distributed regionally and nationally to raise the profile of Lichfield District as a tourism destination.
They are also available locally from Visitor Information at St Mary's in Lichfield's Market Square, at other venues across the city and district, and can also be downloaded at www.visitlichfield.co.uk/download.