Council backs #LoveWhereYouLive campaign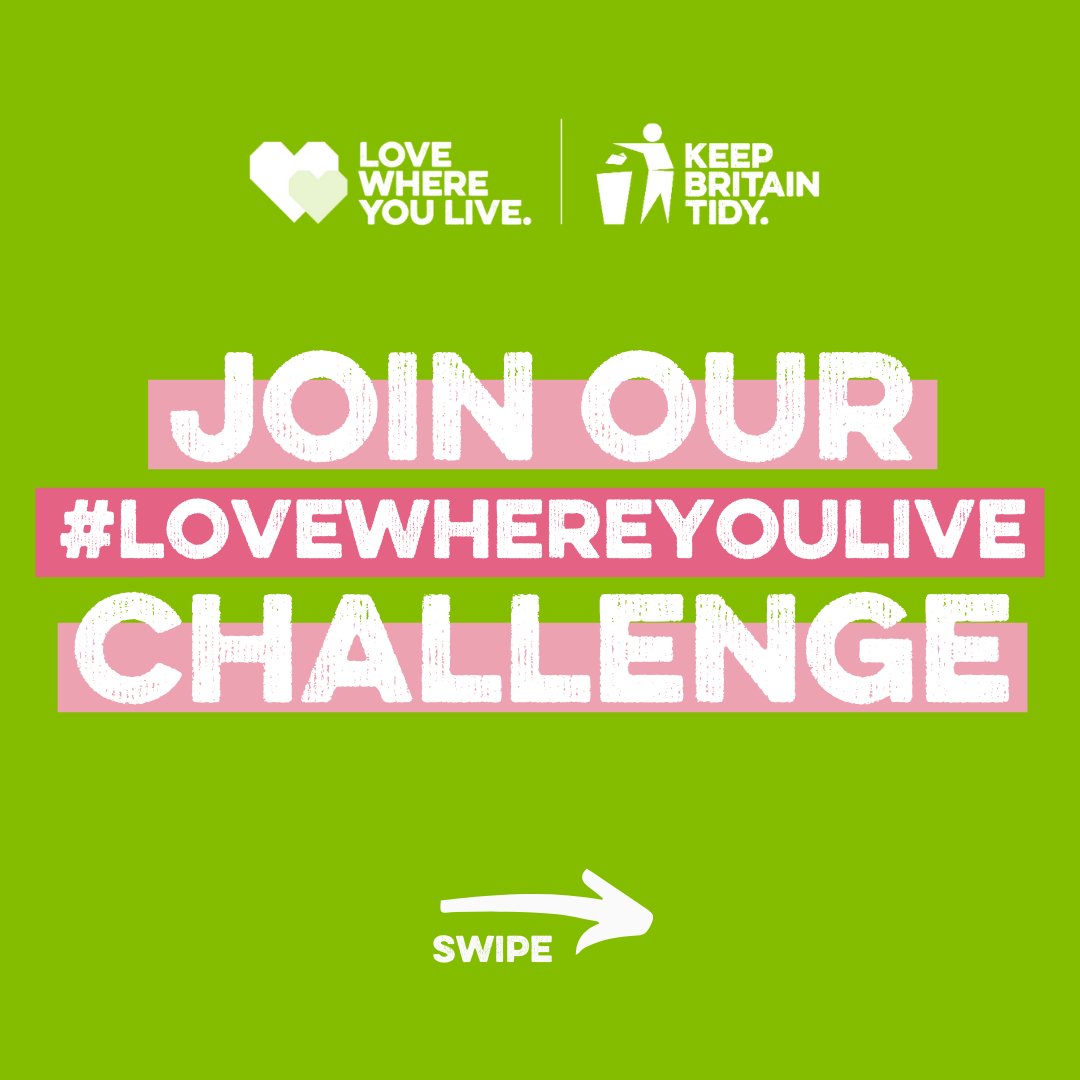 Lichfield District Council is promoting Keep Britain Tidy's new campaign which encourages everyone to create a wave of positive action from the comfort of their own homes.
The mantra at Keep Britain Tidy is Love Where You Live, whether that's by picking up litter and reducing waste or caring for shared spaces – such as streets, parks and beaches.
In the current climate, a lot of activities that communities do in the big wide world are not possible, but this doesn't mean we can't still love where we live.
Whether it's cleaning up outside our own front door, making sure not to waste resources by getting creative with left-overs or decluttering your home and putting aside anything you no longer want to give to a charity shop.
How to get involved:
Pick a theme - some ideas include: your favourite recipe to reduce food waste; mending, repairing and upcycling things around the home; keeping in touch with people in need; home-schooling ideas; discovering nature in your garden and gardening; nifty ideas and eco-friendly crafts; setting up a virtual book club and many more!
Create some content - a short video, vlog, photo or illustration that shows how you're making the most of your time at home and loving where you live.
Post your content to social media – remembering to use the hashtag #LoveWhereYouLive as well as @KeepBritainTidy.
Once you're done, try something else - you can get involved as many times as you like!
Councillor Liz Little, Cabinet Member for Recycling & Leisure, said:
"This is a brilliant campaign from Keep Britain Tidy. We can all do some simple things that are good for us and good for the planet, while we are at home. One way everyone can help is to make sure they recycle the right things and in the right way. This will make our waste and recycling team's work much easier and will allow us to recycle even more."