County-wide grant scheme for micro businesses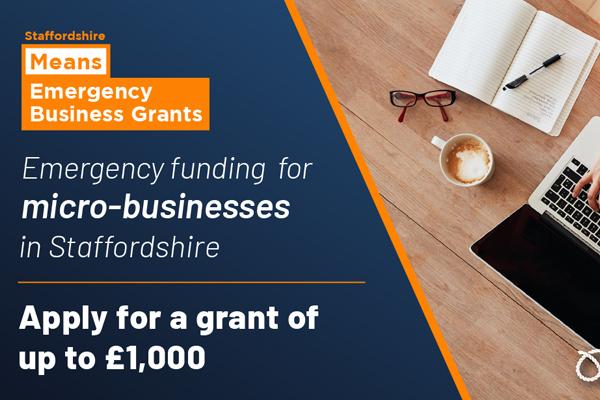 Lichfield District Council is encouraging local small businesses to apply for a grant of up to £1,000 through Staffordshire County Council's Staffordshire Means – Emergency Businesses Grants scheme.
The £500,000 scheme will help businesses with nine employees or less that cannot get support from other government initiatives. The emergency fund will be allocated on a first come, first serve basis.
Businesses can apply if they are registered in Staffordshire and have an annual turnover of less than £2 million a year.
They could be sole traders such as builders, plumbers and mechanics as well as hairdressers, photographers, cleaners and childminders.
Councillor Iain Eadie, Cabinet Member for Investment, Economic Growth & Tourism, said:
"If you own a small business in the district, and have not been able to access any of the government's financial support for businesses during coronavirus, make sure you apply for up to £1,000 funding before it's too late.

"Staffordshire County Council has come forward with a fund that can help those who don't have a formal business premises, who don't qualify for small business rates relief, and are not in the retail, leisure or hospitality sectors. This is really good news and I hope people will take advantage of this scheme."
To find out more visit Staffordshire County Council's website.