Gold award for council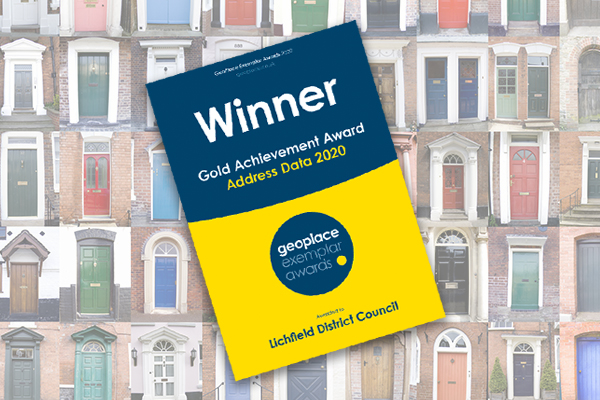 Lichfield District Council has won a gold achievement award in recognition of the way it manages its address information database.
The Exemplar Awards, held by GeoPlace, celebrate excellence in service delivery that has been enabled through local government address and street information.
The gold award for address data is given to local authorities that have achieved the highest standard in national tests on data excellence, and the supply of regular updates to the national hub, which manages address data from all authorities in England and Wales.
The gold award is only given to local authorities that have consistently reached and maintained the highest standards in national tests on data excellence.
Councillor Andy Smith, Cabinet member for Customer Services & Innovation, said:
"We're delighted to have achieved this award - without this data, essential services could not operate effectively or efficiently. This gold award is in recognition of the hard work and skill that goes into maintaining a constantly changing dataset, delivering tangible results directly back into the community. Well done to the whole team in helping us to achieve this gold standard."
To find out more about the awards, go to www.geoplace.co.uk.