District car parks and city bus station are still open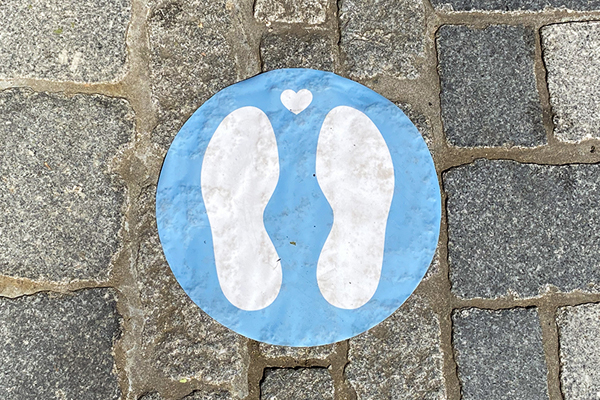 As the partial return to work gets under way, Lichfield's car parks and the city's bus station are still operating for people who need to travel to and from the city centre.
As outlined in its new safer urban centres and green spaces policy, Lichfield District Council has stepped up its cleaning regime of shelters and benches in Lichfield bus station and its public toilets in Lichfield and Burntwood.
Across city car parks, the pay and display machines are also being cleaned regularly, although the council is keen to encourage people to pay using contactless options, such as using the pay by phone facility where possible.
Anyone who does use the car parks, public toilets or the bus station, are reminded to follow government advice and to keep two meters apart at all times.
Councillor Iain Eadie, Cabinet Member for Investment, Economic Growth & Tourism, said:
"The government is encouraging those who can walk or cycle to do this if they can. Where anyone needs to travel by car, we are working to make sure our car parks and other public facilities are as safe as they can be.

"Our approach to how we safeguard our centres and green spaces is about trusting people to do the right thing and to keep following social distancing guidance. This helps everyone to protect themselves, as does measures, such as regular hand washing or wearing a face covering for extra protection, if you are using public transport.

"We expect more shops to reopen later this month. As we have got used to in supermarkets, numbers going into shops will be restricted and it might be necessary to wait outside. We hope everyone will help us manage the urban centres and green spaces in a responsible way, so we do not need to bring in restricted routes or stop people being able to move around as they would like to do."
Lichfield District Council is continuing to offer the key worker parking concession*, which sees essential workers in Lichfield qualifying to use council-managed car parks for free. This includes NHS staff, health and social care workers and NHS volunteers, as well as other key workers such as anyone who works in banks, food shops and other essential businesses. All workers need to do is display a letter, which has their company's logo on it, on their car's dashboard.
Please note: This offer is no longer available.
Find out more about the safer urban centres and green spaces policy.