More than £7,000 in grants awarded to local voluntary groups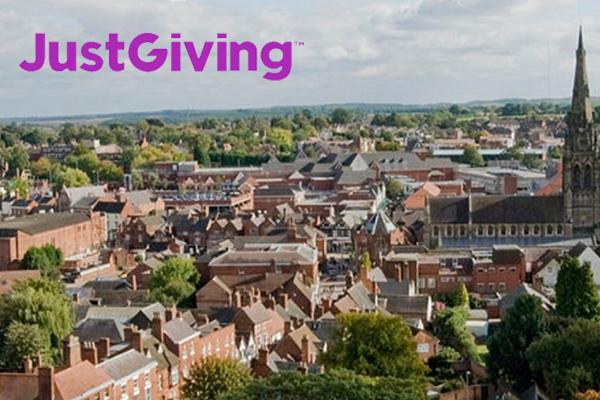 Since inviting applications for a share of its coronavirus relief fund, Lichfield District Council has so far agreed to fund eight voluntary groups.
The outbreak of coronavirus has seen local voluntary groups across Lichfield District stepping up and adapting to give invaluable support to local people who need help - from doing shopping, collecting prescriptions, gardening, giving out activity packs and befriending services.
Some groups have adapted the support they offer and need funding for new activities and the different ways they are delivering support, and others need help to continue what they are doing.
Lichfield District Council set up the coronavirus relief fund to help the local voluntary and community sector to continue with the vital support it is offering.
Thanks to multiple donations, and a £11,500 boost from the council, the fund has reached almost £25,000, and in April it was opened up to voluntary groups, charities and organisations who were invited to apply for grants of up to £1,000.
Working in partnership with We Love Lichfield, eight applications have been agreed by the council:
Lichfield and District Live at Home supports older people to maintain their independence and live more fulfilled lives through a wide range of activities including befriending, lunch clubs, assisted shopping activity, outings and social activities. With face-to-face activities suspended, they have been awarded a grant of £1,000 to help offer remote support to their Lichfield members, including food deliveries, telephone befriending and activity packs.
Live at Home Burntwood has adapted their service to support their elderly members through the coronavirus crisis and they too are now offering a telephone befriending service, over the phone care checks, emergency provision of food and hygiene supplies, and activity packs. They have needed to take on additional volunteering staff to be able to do this, and have been given a grant of £1,000 to help with staff, volunteering set up, and telephone costs.
Kendall & Wall Charitable Trust support elderly and disabled people, organising wheelchair-accessible outings. Since lockdown the group has been supporting their clients through telephone calls, delivering shopping and sending regular newsletters. They will use their £1,000 grant to print and post their newsletters, on petrol for the deliveries, and telephone costs.
Burntwood Be A Friend is a new partnership group set up by a range of local charities, churches and organisations in Burntwood to help those who are most in need in the local community. They are helping with hot meals, shopping, telephone befriending and collecting and delivering prescriptions. Their £1,000 grant will go towards funding their seven day a week phone line, the befriending, food and supplies, volunteer DBS checks, training and expenses.
Liberty Staffordshire CIC support young people with physical and learning disabilities. They too have been adapting their service to deliver a virtual service including virtual youth clubs, fitness sessions, online Makaton chat and setting daily and weekly challenges for their members. Their £1,000 grant will be used to develop emotional wellbeing support tools for young people in the current crisis and help them to transition back in to society.
South Staffordshire Network for Mental Health is a local charity based in Lichfield that supports people experiencing mental illness and people at risk of mental health issues. Their £855 grant will help them to adapt their service to provide mental and emotional support through social media and Zoom.
Lichfield Re:Cycle recycles bikes, helping people ride, maintain and repair bikes. They also provide bikes on free long-term loan to people who can't afford to buy them or need them for health reasons. They are also loaning out bikes to key workers who need them during the crisis. Their grant of £720 will be spent on volunteer expenses, storage costs for the bikes, and tools and parts for fixing them.
Lichfield Scrubbers, who make scrub sets for local hospitals and GP surgeries, has been awarded £500. This money will help the group to buy material to continue their work creating scrub bags, headbands, ear protectors and scrub caps.
Councillor Ashley Yeates, Cabinet Member for Communities & Housing, said:
"Thank you to everyone who contributed towards the coronavirus relief fund. It's really heart-warming to see our community coming together in this way.
"I am really pleased we've been able to give some vital funding to these charities and groups that are working hard to support a range of vulnerable people across the district.

"All eight groups are making sure their members have access to the support they need, from hot meals for the elderly and bikes for key workers, to scrub sets for NHS workers and over the phone support, helping to prevent loneliness and providing reassurance during this difficult time.

"I hope we will see more applications from groups who are working to support local communities across the district."
The coronavirus relief fund is still open for applications from local not for profit voluntary organisations, charities, and groups.
To find out more visit www.lichfielddc.gov.uk/relieffund.