Support programmes offer help to businesses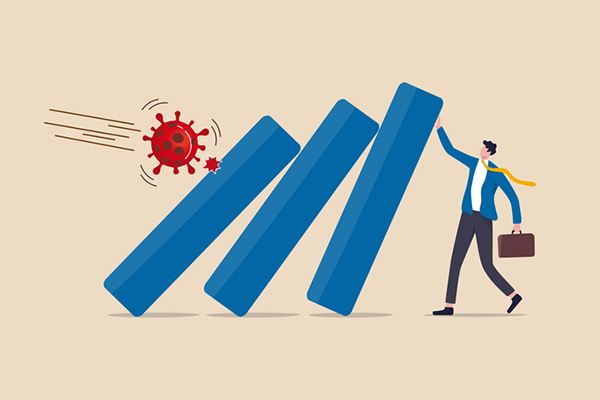 Entrepreneurs across Lichfield District looking to start their own businesses are being offered free advice, grants, mentoring and support thanks to two local enterprise partnerships.
To complement support that is already out there, Stoke-on-Trent & Staffordshire Local Enterprise Partnership has launched The Staffordshire Start-up programme. It offers free advice, mentoring and support to people planning to set up their own business in Staffordshire.
The online sessions focuses on helping new businesses to be robust to any future crisis that may impact on the economy and business. It's primarily targeted at those who have lost or at risk of losing their job because of Covid-19. It's also for those who recently set up their own business but couldn't make it work because of the outbreak.
Through its Step Forward campaign, the Greater Birmingham and Solihull Local Enterprise Partnership is working with expert partners to provide access to specialist support services, to help businesses through the current crisis and beyond.
Its series of support services and grants have been designed to help businesses to get their feet back on the ground.
Councillor Liz Little, Lichfield District Council's Cabinet Member for Major Projects & Economic Development:
"These two programs are a great way for local entrepreneurs to access expert support and advice at this difficult time for commercial ventures.

"If you are thinking about starting up a business or are struggling due to Covid-19, these programmes are for designed to help you.

"We hope local businesses across the district will take part in these programmes as it is vital to keep the local economy going and to encourage new ventures."
To find out more about The Staffordshire Start up programme, please email Staffordshire Growth Hub by emailing or call 0300 111 8002 for a July start.
To find out about the Greater Birmingham and Solihull Local Enterprise Partnership's Step Forward programme, please visit www.yourstepforward.co.uk to complete a short form and establish whether your business is eligible for support and advice, or call 0121 758 5690.