Council urges customers to wear facemasks in taxis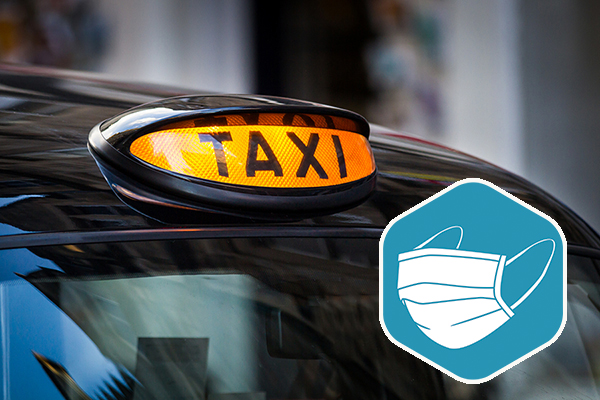 Lichfield District Council is working with taxi drivers to help them work their way through the government guidelines, which includes rules around face coverings.
The government is encouraging everyone who travels by taxi or private hire vehicle to wear a face covering for extra protection in helping to minimise the spread of Covid-19.
While the government guidance states you 'should' wear a face covering when using a taxi, it is not mandatory. However, the guidance does say a taxi driver or private hire vehicle operator is entitled to refuse to accept your fare if you do not wear a face covering and given the risk of transmission in a confined place, the council is recommending that anyone travelling by taxi wear a face covering.
While you must wear a face covering by law when travelling on a bus or coach, train or tram, ferry or hovercraft, aircraft, or cable car, the new rules do not apply to taxis or private hire vehicles.
There are exemptions for not wearing a mask, which include if a child is under the age of 11, if you have a physical or mental illness or impairment, or a disability that means you cannot put a face covering on or if you need to eat, drink, or take medication you can remove your face covering.
Cllr Angela Lax, Cabinet Member for Regulatory, Housing & Health said:
"We are encouraging people to wear facemasks when using a taxis. Wearing a mask will put you and the people around you and your drivers at ease as it minimises risk of infection. Plan ahead for your journey and have a face mask handy and use contactless payment if possible.

"Be careful not to touch your face. Cover your mouth and nose with a tissue or the inside of your elbow when coughing or sneezing. When finishing your journey wash your hands for at least 20 seconds or sanitise your hands as soon as possible."