Lichfield District annual canvass 2020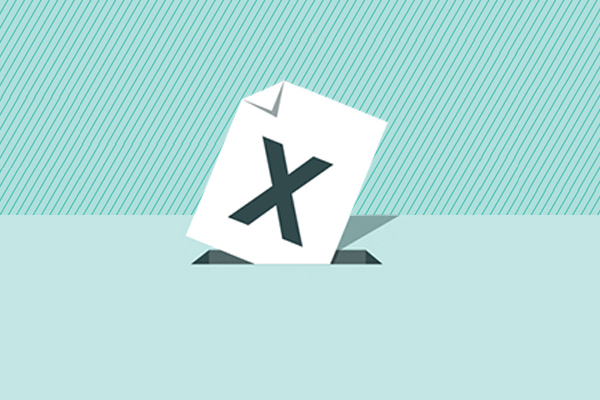 Local residents urged to take action on important voter registration information, to make sure they can have their say at the next elections in May 2021.
As part of its annual canvass, Lichfield District Council is sending letters to all 46,543 households across the district to make sure its electoral register is up to date and correct.
The electoral register lists the names and addresses of everyone who is registered to vote in public elections. It's really important that everyone who is entitled to vote is able to do so. It is also used as a check by credit companies to confirm residency for applications such as mortgages and mobile phone contracts.
The household enquiry forms normally received by residents have been replaced with a letter for this year's canvass, so please look out for the letter from 24 July 2020 and follow the instructions. Residents will see a response is not always required and should check the details carefully.
The purpose of the letter is to confirm who lives at the address and who is eligible to vote. This means the council can invite other residents, including any 16 and 17 year-olds who are not already registered, to register to vote.
Because this year's canvass is taking place during the coronavirus pandemic, the council is working to ensure it takes account of public health guidelines, including the continued importance of social distancing. We are also encouraging people to choose to change their vote to a postal vote, although this remains personal choice. If you are returning your letter by post, indicate on the form that you want to arrange a postal vote.
Making sure residents provide the necessary information quickly will ensure the process runs smoothly, avoiding the need for home visits and the added cost of sending reminders, telephoning and employing canvassers.
Diane Tilley, Electoral Registration Officer for Lichfield District, said:
"It's important that our residents respond where necessary to the letter when they receive it. All of the information is available in the letter, so simply follow the steps to make sure you secure your vote.

"By not responding within good time, it means we have to send reminder letters, and follow up by telephone and home visits. With the impact of the coronavirus, this year we are urging all our households to act promptly to save both time and money."
Remember the canvass information only tells the council who is eligible to vote at each property; it does not mean you are registered to vote.
If you have not registered to vote, the easiest way is to register online or you call us on 01543 308125. If you do not register, we will have to send you an invitation to register either by email or post.
People who have moved recently are particularly encouraged to look out for the voter registration correspondence from the council and to check the details. Research by the Electoral Commission indicates that recent home movers are far less likely to be registered than those who have lived at the same address for a long time.