Licence fee waived to encourage more al fresco dining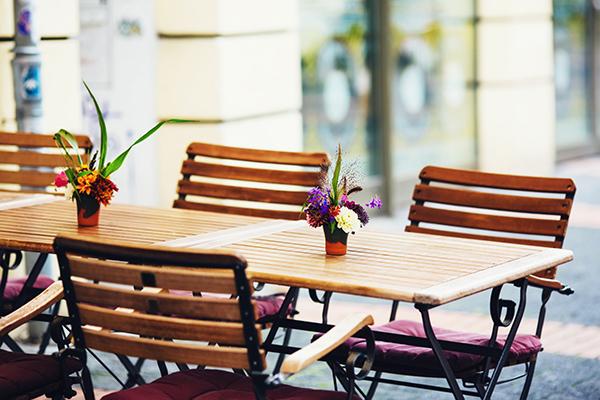 Lichfield District Council is removing fees for new pavement licences in a bid to support businesses as they look to recover from the impact of the coronavirus crisis.
New government legislation has allowed the council to introduce an improved process that will make it easier for businesses to apply to have tables and chairs outside their premises, and enable the council to make decisions on applications more quickly.
The council will waive its pavement licence fees to remove another hurdle and offer additional support for local businesses that have faced significant financial challenges as a result of the coronavirus pandemic.
Pavement licences can help businesses that serve food and drink, such as restaurants, cafes, bars and pubs, to seat and serve customers outdoors. This can make a big difference to businesses as they are able to serve more people while maintaining social distancing guidelines.
Councillor Angela Lax, Cabinet Member for Regulatory, Housing & Health, said:
"We want to do all we can to help businesses across the district to successfully recover from the challenges faced during these difficult times.

"On top of being free, the revised process will make it simpler and faster for businesses to apply for outdoor space on the pavement. This will help them to attract more customers who wish to enjoy the wonderful array of food and drink options available throughout our district."
To find out how to apply for a licence, go to www.lichfielddc.gov.uk/pavementlicence.