Small businesses offered free 12-month FSB membership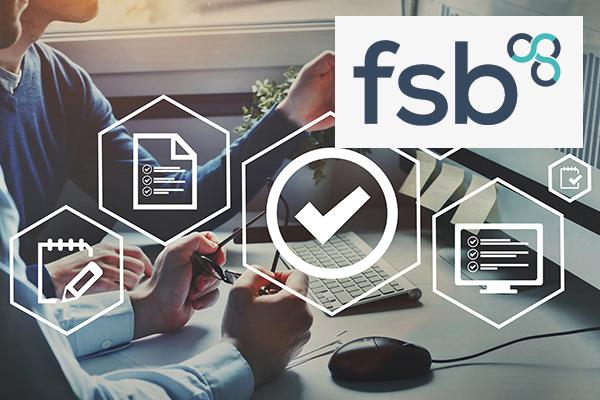 Following on from a successful first round, when 28 small businesses across Lichfield District and Tamworth Borough were given a year's membership to the Federation of Small Businesses, sole traders and micro businesses are once again invited to apply to gain free access to support and advice.
Through their focus on supporting lives and livelihoods that have been affected by the Covid-19 crisis, Lichfield District Council and Tamworth Borough Council have joined forces again to offer a second round of fully funded Federation of Small Businesses (FSB) memberships to sole traders and micro businesses.
A total of £5,000 is being provided to cover the cost of membership for approximately 30 more businesses.
FSB membership enables access to a range of services, everything from legal and tax support, employment legislation, health and safety advice, to cyber protection and insurance.
The free membership is available for one person and micro businesses (with up to four employees) that are not already members, and will be awarded on a first-come-first-served basis for eligible applicants.
The Federation of Small Businesses has a mission to help smaller businesses achieve their ambitions by offering members a wide range of vital business services.
Councillor Liz Little, Lichfield District Council's Cabinet Member responsible for Economic Development, said:
"I am delighted we are joining forces to fund these extra FSB memberships, which will be so useful to even more of our local small businesses.

"Members have access to specialist 1-2-1 advice and support, which in today's uncertain times will be a valuable asset to draw on. This includes a funding platform, medical care helpline, employment advice and protection, free debt recovery, as well as a renowned legal hub and a range of training and networking opportunities.

"I'd encourage our local small businesses to apply quickly to take advantage of this scheme, especially if they missed out earlier this year."
Karen Woolley, Development Manager for FSB for Staffordshire and the West Midlands, said:
"FSB is delighted that Tamworth Borough Council and Lichfield District Council have extended this partnership to a second tranche of funding to provide crucial, on-the-ground and immediate business support to local sole-traders and small businesses.

"This is a brilliant demonstration of both councils' commitment to continued support of local small firms to help them through these challenging times and into recovery. Both Tamworth and Lichfield have always demonstrated a real passion for identifying businesses in need of support, and the extension of this scheme will be pivotal in ensuring this aim is met.

"FSB membership provides vital support including 24/7 legal advice and a legal hub containing fact sheets and documents which are oven-ready for use, a funding platform, medical care helpline, free debt recovery and cyber protection to name but a few of the benefits which our members are relying on most at this difficult time.

"We look forward to supporting more businesses across the Tamworth and Lichfield areas to weather the storm and to not only survive but to thrive."
From day one of the membership businesses will have access to the full benefits. Find out more about FSB membership.
To enquire about joining via the free membership scheme, please contact Lorraine Farley at Tamworth Borough Council Economic by emailing Lorraine-Farley@tamworth.gov.uk or calling 07580 568514.