Recycle Week starts today! Together – we recycle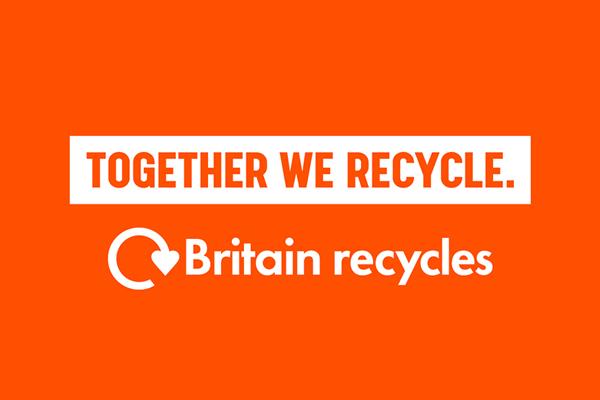 Lichfield District residents thanked for all their efforts to recycle, despite what life throws at them!
The theme for Recycle Now's 17th annual Recycle Week is to thank everyone for continuing to recycle despite all that has happened this year.
Statistics released by Recycle Now show that through lockdown the UK has become even more environmentally aware, with nearly nine in ten households saying they 'regularly recycle'.
Coming out of lockdown, more people are prepared to change their lifestyles to help the environment: 73 percent, up from 68 percent in 2019. And an amazing 93 percent of UK households say they believe that 'everyone has a responsibility to help towards cleaning up the environment'.
The figures come from research carried out during lockdown and an omnibus survey completed in July.
Peter Maddox, Director, WRAP UK, said:
"It's fantastic to see that despite everything that has been thrown at them this year, more people than ever are taking responsibility for protecting the environment by choosing to recycle. This is something we can all do, wherever we live – an individual action that, when performed by everyone, adds up to a huge change.

"Lichfield District's recycling and waste workers have been real heroes too, providing the best service possible under the most difficult of circumstances. The recognition they received in the form of friendly waves, notes and cards left out for them is heart-warming proof of how Lichfield District has co-operated.

"Recycle Week this year is an opportunity to thank everyone across the district for continuing to recycle, whatever their circumstances and to celebrate the way we have all pulled together. There has been a positive leap forward in attitudes that we must capitalise on so Lichfield District can do even better in the coming year!"
Everyone – organisations and individuals - can support Recycle Week by using #RecycleWeek on social media.
Councillor Richard Cox, Cabinet Member for Leisure, Parks & Waste, said:
"This is a great opportunity to highlight all that our residents do to recycle their waste and to thank our teams for their continued hard work.

"We've recently sent out updated guidance to all local households to explain that we no longer accept blue bin waste that is bagged up, and since then our performance has really improved. This is great news and I would like to thank all our residents for their support."
For information about how and what to recycle, visit www.lichfielddc.gov.uk/bluebins.
For more information on Recycle Now, visit www.recyclenow.com.