Bus station car park opens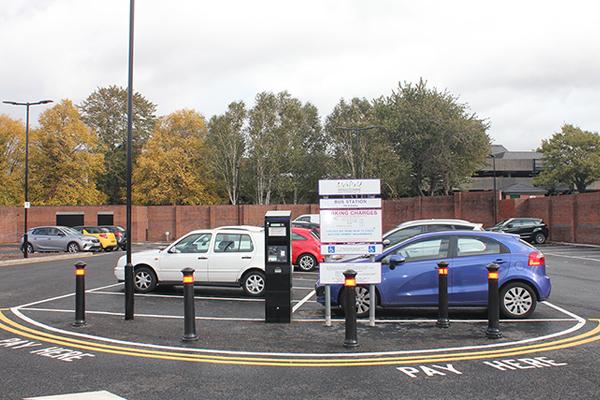 With the completion of the new long-stay car park next to the bus station, Lichfield District Council is coming to the end of its project to make short-term improvements to a key, gateway site in Lichfield city centre.
On Thursday 1 October 2020 Lichfield District Council opened its new 57-space long-stay car park, which is next to Lichfield bus station.
The car park is the final phase in the council's scheme to improve its Birmingham Road site in the short-term, while plans for the long-term development of the area are progressed.
Overall, the project has seen the demolition of Lichfield's old police station, bus station shops, kiosk and public toilets.
The bus station has been refurbished, including re-surfacing the road and installing new public toilets, bins and benches and refreshing the bus shelters.
The project also saw Visit Lichfield hoardings put up and landscaping works at the bus station and car park.
A spokesperson for Lichfield District Council said:
"We're pleased the new car park is open and that the short-term improvements are complete.

"This is an important gateway site into the city, and the improvements certainly make for a better first impression to visitors travelling by bus, coach or train.

"The makeover is a short-term fix to improve the area and prepare it for future development, while we work on our longer-term plans for the whole of the Birmingham Road site."
The new car park entrance for vehicles is on Frog Lane in Lichfield, and it can also be accessed on foot via the bus station.
To find out more about the Birmingham Road gateway site and the longer term plans for the area, please visit www.lichfielddc.gov.uk/citycentreplan.