Lichfield District agrees Wasting Food - It's Out of Date!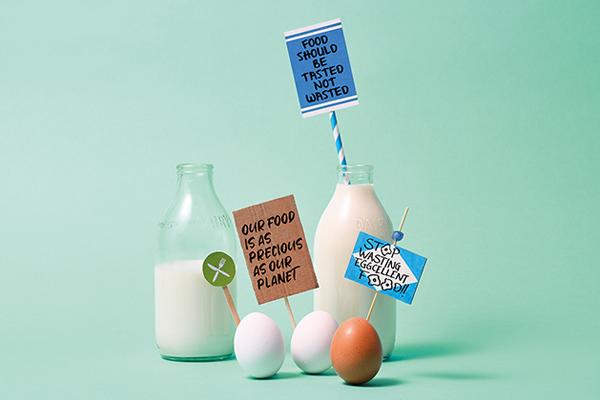 Lichfield District Council is proud to support the launch of a new environmental initiative – Wasting Food: It's Out of Date.
Powered by WRAP, the UK's leading sustainability charity, Wasting Food: It's Out of Date is a fresh new brand aimed at raising awareness of the huge impact wasting food has on climate change.
It has been created to help people realise the urgency of the situation, where precious resources including water, agricultural land, and energy are wasted when food ends up in the bin.
To safeguard our planet for future generations, we must make wasting food socially unacceptable.
In the UK, 9.5 million tonnes of food are wasted every year, 70% of this comes from our homes. Of that, 4.5 million tonnes could have been eaten.
Dynamic videos and infographics will be shared from the Wasting Food: It's Out of Date Instagram and Twitter channels, as well as on the website, to explain in detail the environmental cost of wasting key items of food.
The website will also host an interactive quiz to help people see how much food they actually waste at home.
Bread waste in UK homes accounts for 318,000 tonnes of CO₂ generated every year – equal to over 140,000 cars. If everyone in the UK stopped wasting bread for a year it could do the same for climate change as planting over 5 million trees.
Bananas are one of the most commonly wasted fruits in UK homes; it takes 3,000 hectares of land to grow the bananas we waste every year. 920,000 bananas are wasted every day at home, requiring 330 billion litres of water annually.
We waste 1.2 million tomatoes from our homes every single day, which is also a waste of the 15 million litres of water that were needed to grow them.
Sarah Clayton, Head of Citizen Behaviour Change at WRAP, said:
"Our research shows that, although 81% of people in the UK are concerned about climate change, only 37% understand that wasting food is something which contributes to it.

"We are launching Wasting Food: It's Out of Date to help people recognise what a vital opportunity we have to make a difference, to make sure all those precious resources that we use growing food do not go to waste. Our food is as precious as our planet; we must make wasting food a thing of the past."
Richard Cox, Lichfield District Council's Cabinet Member responsible for Waste, said:
"We all know that recycling, reducing plastic pollution, and driving less frequently are good for the planet, but we might not realise how much of an impact we can have by not wasting food.

"I hope our residents across Lichfield District will get behind Wasting Food: It's Out of Date. Food waste makes up around 30 percent of our black bin waste, and I hope that together we can drive it right down."
Find out more at www.outofdate.org.uk.