Friary Grange to re-open for swimming from this weekend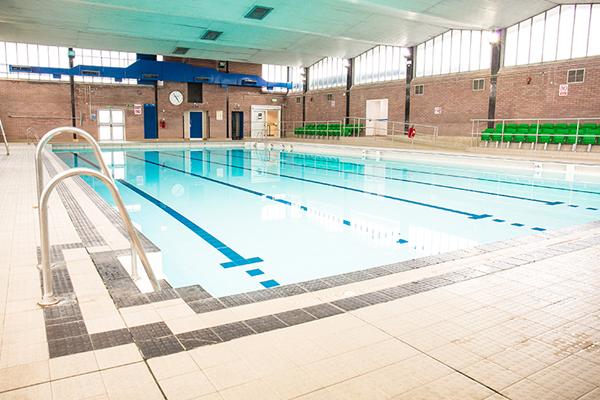 The swimming pool at Friary Grange Leisure Centre will re-open on Saturday 24 October following its closure in March due to Covid-19 restrictions.
In-line with current guidelines, and lessons learned from re-opening Burntwood Leisure Centre, the Friary Grange pool will open for pre-booked lane swimming and be available for club and group sessions.
The re-opening follows shortly after the start of essential repair work promised by Lichfield District Council to help keep Friary Grange operational until a new leisure facility is constructed. The repair work is scheduled to continue until March 2021.
Gym facilities and the dance studio will re-open from 2 November, following the completion of work in an area shared with Friary School that can only take place at half-term. Class sizes and gym numbers will be reduced to make sure they are run in a safe and compliant way.
The repairs programme includes significant work on the roof and ceiling over the swimming pool, which will mean the closure of the whole leisure centre from 29 November until 4 January.
Councillor Richard Cox, Cabinet Member responsible for Leisure, said:
"The re-opening of the pool and other facilities at Friary Grange Leisure Centre is good news, even if we do have to operate at limited capacity and alongside the essential repairs programme.

"We are glad to be finally starting on the refurbishments which were promised in 2019 but have delayed due to Covid. Whilst closing the pool will cause some disruption, December is by some way the quietest month for leisure centres, and is the best time to complete the work.

"We will be working with Freedom Leisure to communicate with Friary Grange members and regular pool users, to make sure alternative arrangements are in place for them to use the facilities at Burntwood Leisure Centre until Friary Grange re-opens in January."
To book swimming pool sessions, visit Freedom Leisure's website.
Keep up to date with the works at Friary Grange Leisure Centre.