Changes to Friary Grange Fitness Suite increase capacity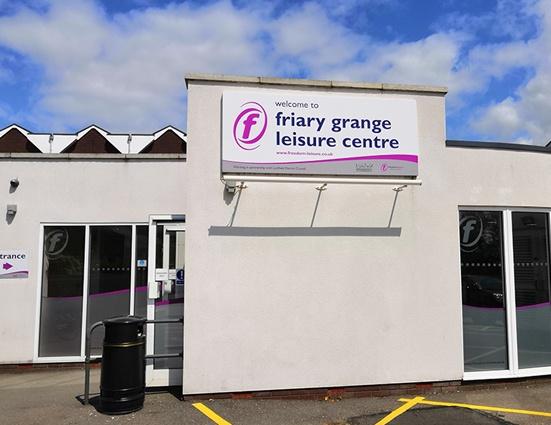 The Fitness suite at Friary Grange Leisure Centre is being temporarily expanded to increase booking capacity for members.
The change to the fitness suite will provide a 50% increase in capacity. User numbers will be limited to 15 at any one time but it is hoped the expanded capacity will provide a welcome boost to those keen to get back to fitness at Friary Grange.
Freedom Leisure, the company that operates Friary Grange, are unable to offer a viable fitness class programme at the site because of current Covid-19 restrictions so have used the vacant space to increase gym capacity using the dance studio.
Friary Grange re-opens for swimming on Saturday 24 October with the gym re-opening from 2 November.
Councillor Richard Cox, Cabinet Member responsible for Leisure, said:
"I'm pleased we have been able to agree this change with Freedom Leisure. As an area for group exercise, the dance studio would have had a Covid-safe capacity of between two and four users dependent on the type of class. This would have meant offering a very limited programme to a very small number of people. By re-purposing the dance studio as a fitness suite we're still able to make use of this space throughout our operating times. I appreciate that those looking forward to exercise classes may be disappointed, but Covid-safe requirements effectively made the studio all-but inoperable as a class venue."

"We're re-opening Friary Grange as a Covid-safe operation at the same time as delivering an extensive refurbishment project. This is going to be learning process. We will listen to customer feedback about what we're doing and try to adapt accordingly – just as we have done at Burntwood Leisure Centre."
Keep up to date with the works at Friary Grange Leisure Centre.