Get free advice and support to help your business grow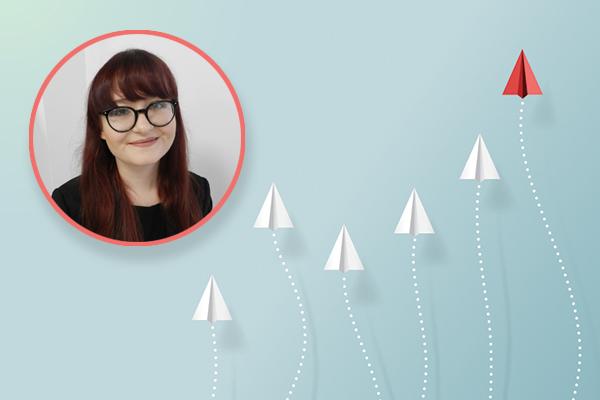 Are you a business looking to grow, but you're not sure how to go about it? Lichfield District businesses can get support from a new Growth Hub Advisor, who is offering free advice and support to help small and medium sized businesses in the area reach their potential.
Klaudia Haines is available now to meet with businesses, explore their needs and connect them to relevant partners to help them get the support they need to succeed.
As a Growth Hub Advisor, Klaudia has access to a wide range of services, initiatives and organisations that can help businesses tackle a variety of barriers to growth they may be facing.
This could include support with writing business plans for start-up firms, help recruiting staff, exploring funding opportunities and accessing training and workshops in a variety of sectors.
Supporting businesses across Southern Staffordshire, the advisor position has been arranged by Tamworth Borough Council in partnership with the Greater Birmingham and Solihull Local Enterprise Partnership (GBSLEP) Growth Hub.
Klaudia is based out of Tamworth Enterprise Centre, covering Lichfield District, Tamworth, Cannock and East Staffordshire.
Funding for the role is available until September 2019 and Klaudia is hoping to meet and help as many businesses as possible between now and then.
Klaudia said:
"As a small or medium sized business it can sometimes be difficult to know where to turn next, or what help and support is available – and that's where I come in. I can either visit your business premises, or we can meet at a location to suit, and together we can explore your next steps and the ways you achieve your business objectives.

"These discussions can be incredibly useful for identifying the areas you need help with, or where there is potential for growth and improvement. I can then signpost to useful organisations or initiatives which a business may not even be aware of.

"For example, I have already been telling businesses about the Higher Level Skills Match programme which matches SMEs with work-ready, local graduates who have the skills they need to drive their business forward. Also the many workshops available through the Growth Hub itself and the Enterprise for Success programme, delivered by Blue Orchid, on an array of subjects from social media and marketing to tax and bookkeeping. Just within two years, more than 800 entrepreneurs have been supported by Enterprise for Success within the Greater Birmingham and Solihull Local Enterprise Partnership area.

"Whether you're looking to start a business, or you've been going many years, I'd encourage all SMEs in the area to give me a call and arrange an appointment – you've got nothing to lose!"
Emma Stokes, owner of Love EMVY, has already taken advantage of the new service. She said:
"The Growth Hub Advisor role is invaluable to local businesses. Klaudia arranged a meeting with me and has been so thorough in identifying specific requirements for my business to grow. She has been able to signpost me to relevant support, training courses and other bodies that can assist me."
Councillor Ian Pritchard, Cabinet Member for Economic Growth, Environment & Development Services, said:
"Having an impartial person come in and look at your business can be incredibly valuable for kick-starting your growth ambitions. You might also learn about funding and initiatives that could be pivotal to your success. I would encourage all local SMEs to take advantage of this free service while it's available."
To arrange an appointment, email Klaudia Haines at klaudia-haines@tamworth.gov.uk, or call 07528 630002.
The GBSLEP Growth Hub acts as a single point of contact for business advice, funding and support for any business across Greater Birmingham, either providing support directly, or referring to specialist advice through partner organisations.
There is a wide range of local support to businesses. Find out more at www.lichfielddc.gov.uk/businessadvice.