Keep up to date with LDC News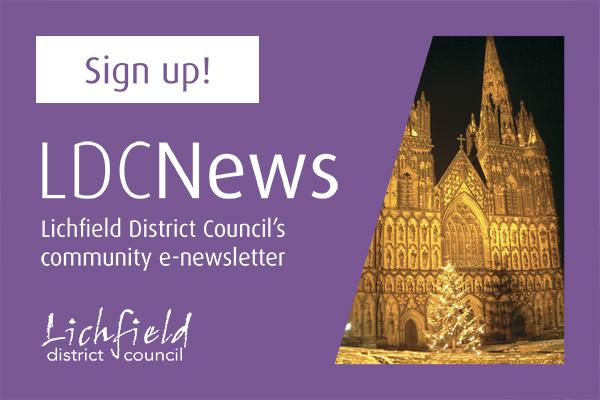 Never miss out on council news by signing up for a brand new email newsletter which is launching in 2021.
Hot on the heels of sending its community magazine - LDC News - to homes right across the district, Lichfield District Council is encouraging its residents to sign up to receive its new monthly e-newsletter in time for the first issue in January.
Also entitled LDC News, the email newsletter will feature a roundup of council news, services, events and promotions, and anyone can subscribe to receive online.
Councillor Ashley Yeates, Cabinet Member for Community Engagement, said:
"From activities and events in our parks and streets, to the not so exciting but very important changes to bin collections and community consultations, our monthly e-newsletter will help communities to keep up to date with what we are doing.

"LDC News will feature bite-sized stories every month as well as links to campaigns we are running, such 'Save time, get online', which encourages everyone to interact with us through our handy online forms.

"It will be an easy way to stay on top of council news, and we hope all of our local residents, businesses, groups and stakeholders sign up to receive it and also join in by sending us your stories."
Join the LDC News mailing list. You can unsubscribe at any time.