Waste Less guide launches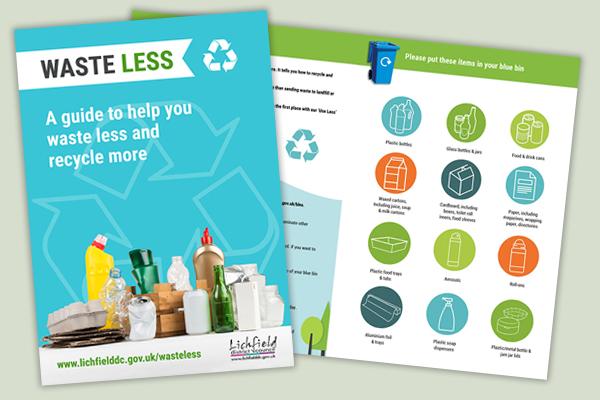 Lichfield District Council launches a guide to help its residents waste less and recycle more.
Over the summer the council asked local people what stops them from recycling more through its Waste Less questionnaire.
More than 700 people responded, giving their thoughts about recycling and their attitude to waste.
One of the questions asked what could encourage them to recycle more, and many were in favour of having a guide to what can be recycled. As a result the council has put together the Waste Less guide to explain how to recycle and what items to put in which bins. It also features tips on how to produce less waste.
Councillor David Leytham, Cabinet Member for Operational Services, Waste & Leisure, said:
"Thank you to everyone who completed the questionnaire. We found that many who filled it in were already keen recyclers, but were confused about what we do and do not recycle. This is why we have put this guide together as it clearly sets out how to recycle and what to recycle.

"We've recently had trucks of recycling turned away from the sorting plant because the loads were contaminated with black bin liners, and so it's more important than ever to make sure you know what can go in your blue bin."

"The questionnaire also highlighted that many of our residents are worried that their blue bin waste may not be recycled. In the guide we explain that we can track where all our recycling goes, to make sure it is being made into new products. At least 85 percent of all items that go in your blue bin are turned into something new," continued Cllr Leytham.