Prosecution for dog fouling offences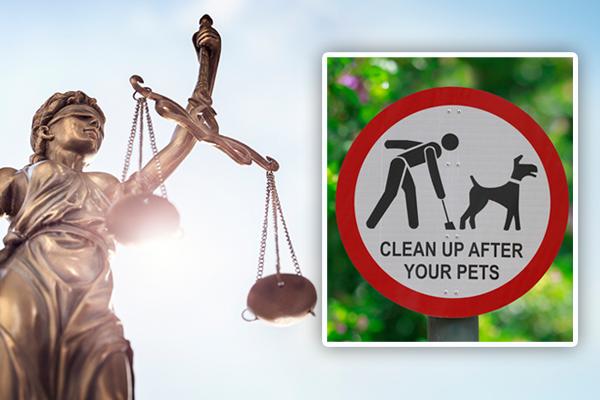 A man from Fazeley has been ordered to pay £1,852 after he was seen not clearing up after his three dogs.
On 9 December 2020 Staffordshire Magistrates' Court found Rob Grice, from Victoria Drive in Fazeley, guilty of three dog fouling offences.
The case was brought by Lichfield District Council after Mr Grice did not pay the three fixed penalty notices issued to him after a council officer witnessed him not clearing up after each of his three dogs.
The court ordered Mr Grice to pay a fine of £1,320, costs of £400, and a victim surcharge of £132 – a total of £1,852.
Councillor Angela Lax, Cabinet Member for Regulatory, Housing & Health, said:
"This sends a clear message to any irresponsible dog walkers, who don't clean up after their pets, that we take this issue very seriously."
To tackle problem dog fouling, the council drops off reporting cards to local homes in hot spot areas to get intelligence from community members.
This includes the location and times when dog fouling appears, and a description of anyone seen not cleaning up after their dogs.
Since the introduction of the cards the council has been able to do more targeted patrols. This has contributed to a reduction of more than half of reports of dog fouling that needs to be removed across the district.
Report a dog fouling location or problem area in Lichfield District.