Lichfield City Centre development plans receive £70,000 funding boost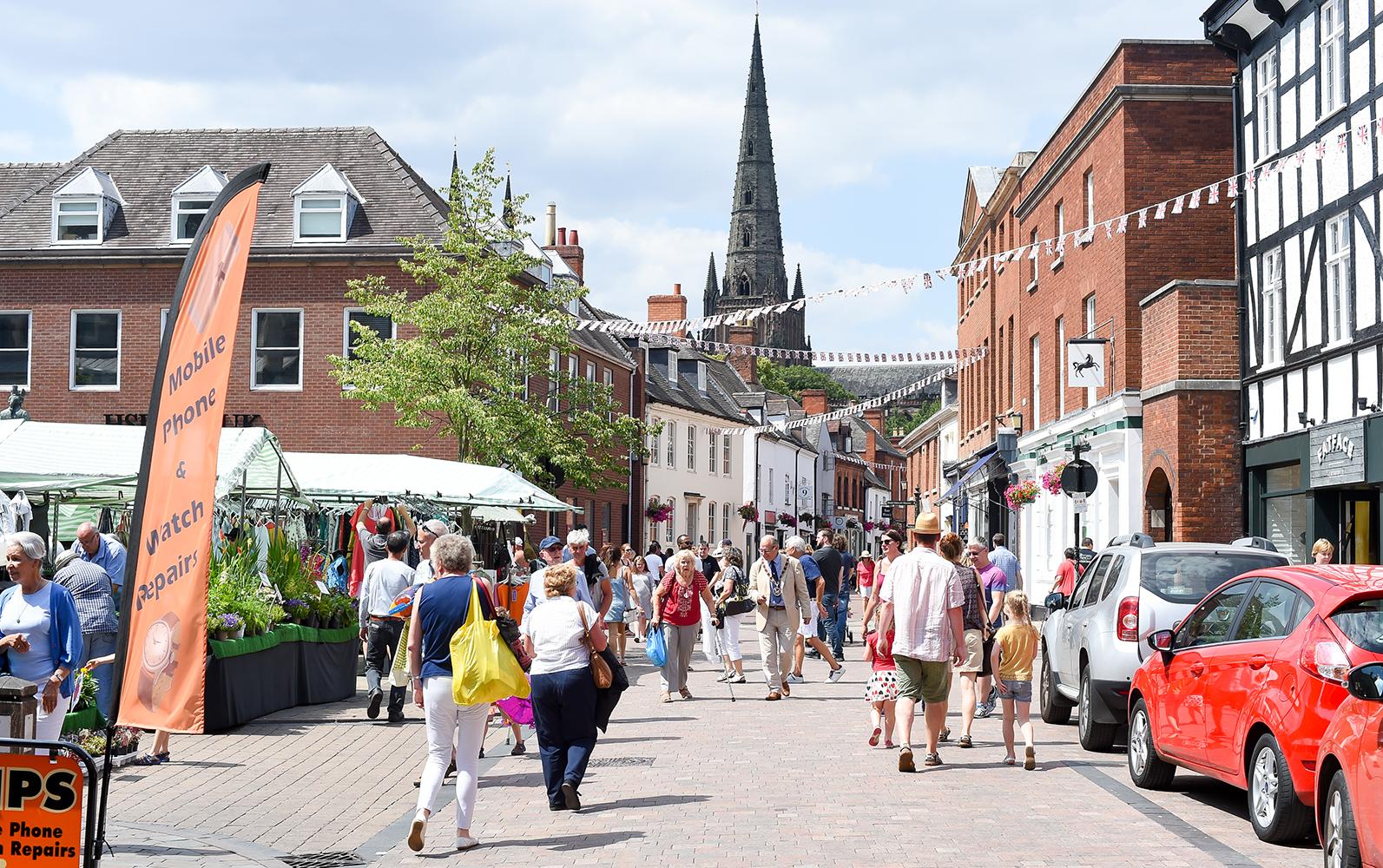 We have been awarded £70,000 to support progress on several important pieces of work linked to the Lichfield City Centre Masterplan.
Plans are in place for 2021 to start developing some of the ideas proposed in the Masterplan which was published last year, including public engagement on long-term strategies for enhanced green infrastructure, car parking provision, public realm improvements and a feasibility study on city centre pedestrianisation.
The purpose of the different strategies will be to guide future development across the city centre and support the delivery of proposed key projects including the development of the Birmingham Road site, the Bird Street Courtyard site and the University West car park site.
The £70,000 funding has been award by the Greater Birmingham and Solihull Local Enterprise Partnership (GBSLEP) through its Strategic Economic Plan (SEP) Enabling Fund and will be used to support several projects in the next phase of delivering the Lichfield City Centre Masterplan.
Councillor Liz Little, Cabinet Member responsible for Economic Development, said:
"We are delighted to have been awarded this funding to support the Lichfield City Centre Masterplan. Despite current uncertainties it is important that we continue the momentum of the work so that as and when opportunities arise we are in the best position to take advantage.

"The next piece of work that residents and businesses will see will be a consultation focusing on the future of car parking in and around Lichfield city centre. There will be more opportunities for residents and businesses in Lichfield and visitors to the city to give us their views on different aspects of the Masterplan throughout the year."
The car park strategy consultation will be launched on 22 February. You can find more details in our car parking strategy section.
The SEP funding is part of GBSLEP's ongoing work through the Towns and Local Centres Framework which takes a coordinated view of regeneration in towns and local centres and delivers the LEP's strategic ambition of creating the best city-region to live in by 2030. This is the fourth round of funding. Since March 2019 a total of £1.48m has been allocated to 36 projects across the GBSLEP region.
Chair of GBSLEP, Tim Pile said:
"Now is the time to show commitment to the development of our towns and local centres. Covid-19 has wreaked havoc in many areas but as a LEP we recognise that thriving, vibrant local centres are vital to the growth and development of our region.

"The grants awarded will enable organisations to move forward, creating plans to help local businesses recover and to create attractive offerings for visitors and residents. It is great to see projects putting low-carbon at the heart of regeneration as well as looking at the value of investment in the creative and visitor industries.

"I am certain that foundations are being laid to help bring people back into our local centres as we all look towards inclusive economic recovery."