Council gives thanks on National Day of Reflection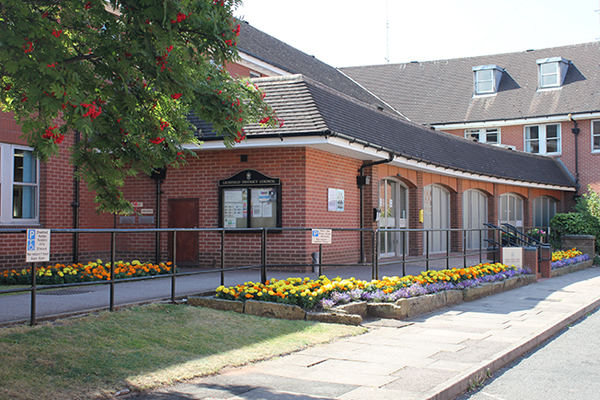 Lichfield District Council praises the efforts made by residents, businesses and the voluntary sector to support local communities throughout the coronavirus pandemic.
Tuesday 23 March marks the one-year anniversary since the Government announced the first national stay-at-home order on 23 March 2020.
A minute's silence will be held at 12 midday when those who have died in the pandemic will be remembered.
Diane Tilley, Chief Executive of Lichfield District Council said:
"The resilience and community spirit demonstrated by the people of Lichfield District over the past 12 months has been truly remarkable and we would like to offer our thanks to everyone for the efforts they have made to support each other.

"We will be marking the day of reflection at Lichfield District Council through the one minute silence and will also be illuminating our Frog Lane offices in yellow as our part of the evening vigil at 8pm".
Lichfield District Council has continued to deliver essential services throughout the pandemic including waste collections, street cleaning and the maintenance of parks and gardens. The past 12 months have also called for new approaches to be introduced.
"We have been privileged to work in partnership with many great organisations to help support businesses and individuals through these difficult times. Some of the examples that stand out are our partnership with the CO-OP which resulted in over 800 essential shopping deliveries, our intensive work to support local businesses with advice or through emergency funding, and the launch of our community lottery to support the work of charities and voluntary organisations across the district.

"There is still a great deal for us all to do on the road to recovery with coronavirus testing, the vaccination programme and making sure we all do what we can to support the move away from lockdown, but I have every confidence that the people of Lichfield District will continue to play their part".
There will be a national doorstep vigil at 8.00pm where it is hoped people will help create a nationwide 'beacon of remembrance' on their doorsteps by beaming phones, candles and torches into the night sky.
The day of reflection initiative was developed by Marie Curie Cancer Care and has the backing of the Prime Minister – there is more information on the Marie Curie website