Help for businesses on offer thanks to county partnership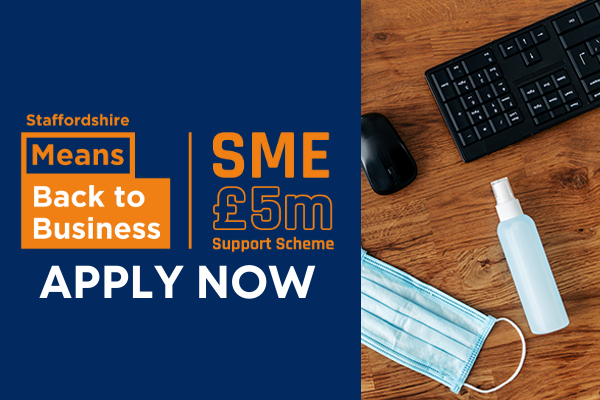 Businesses across Lichfield District are being urged to take advantage of a raft of Staffordshire-wide schemes to help them through these challenging times.
Lichfield District Council has joined a Staffordshire councils' partnership, and has contributed to a £5 million countywide package of support programmes for small businesses and apprentices.
The latest Staffordshire Means Back to Business support programmes include an investment to cover the costs for up to 500 apprentices, a training top-up fund for businesses to upskill their employees, a grant scheme to enable small businesses to thrive, and a free 12-month membership package with the Federation of Small Businesses.
Loans are also on offer for people who want to set up their own business and have completed the online start-up training course and a programme to support entrepreneurs in further education to set up their own business.
By pooling investment from Staffordshire County Council with district and borough council support funding, the programmes can benefit small businesses across the county, including those based in Lichfield District. The programmes are topped up by Government funding and other sources.
The county council has invested £860,000 into the schemes and is running them on behalf of the partnership. Lichfield District Council has contributed £177,000 of its Additional Restrictions Grants funding from the Government.
Craig Jordan, Lichfield District Council's Head of Economic Growth & Development, said:
"These programmes are being offered on a first come first served basis, so we really want to raise awareness across our local business community.

"We've now allocated the direct grant funding element of our Additional Restrictions Grant funding to 289 local businesses that have each received a proportion of the £2.4 million funding. The good news is that there are a number of other funding streams, training and support available to businesses across Staffordshire, so act now to benefit."