Save the date for the Great British Spring Clean 2021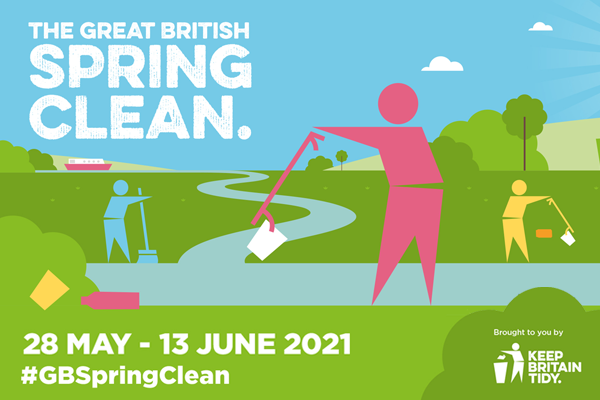 Lichfield District residents are being invited to grab a pair of gloves and a litter picker this spring and join in with the country's biggest mass-action environmental campaign.
Lichfield District Council is backing this year's Great British Spring Clean, which is running from 28 May to 13 June 2021.
Led by Keep Britain Tidy, the initiative encourages local communities to tackle litter in their areas. This year organisers have set the Million Mile Mission, which involves individuals and groups pledging how much time they will spend litter picking, which is converted into miles in the hope that by the summer everyone can enjoy a cleaner, greener, litter-free environment.
The council will continue to lend its support by providing litter pickers and red bin bags, as well as arranging for the waste to be collected from agreed locations that are accessible to vehicles.
Ben Percival, Head of Operational Services, said:
"Over the last year outdoor spaces have mattered to us more than ever before. Getting involved in the Great British Spring Clean is a chance to join thousands of litter heroes from across the UK to show some love for the special places that have helped us though lockdown."
To book litter pickers, red bin bags, and waste collection, please email Nicky Haycock or call 01543 687550. Litter pickers are issued on a first come first served basis.