Don't dump it – sort it!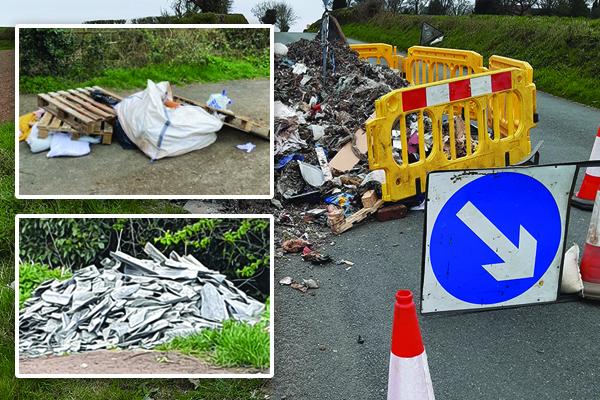 Local construction firms are being encouraged to follow four simple steps when disposing of site waste in a bid to cut down on fly-tipping across Lichfield District.
Lichfield District Council is joining forces with the Environment Agency to urge construction firms to take responsibility for their waste.
In April the council received 130 reports of fly-tipping, many of which contained builder's rubble and other by-products from the construction industry, such as asbestos, which needs to be handled by professionals.
Unscrupulous people posing as genuine waste collectors can cause serious harm to the environment by taking construction waste and dumping it. This is why it is so important to check the details of anyone paid to remove waste.
Local builders are being encouraged to follow four simple steps to meet their duty of care:
Identify and label waste: Different waste types need different treatments and different rules apply to hazardous waste.
Arrange a waste collection service: Anyone removing waste must be registered as a waste carrier on the Environment Agency's public register. You must check your waste collector is registered.
Check your site waste is going to the right place: Check waste is going to a site that is legally allowed to deal with the type of waste you are giving them.
Keep records of the waste that leaves your site: Keep waste transfer notes for up to two years and consignment notes for hazardous waste for three years.
Ben Percival, Head of Operational Services at Lichfield District Council, said:
"All construction and demolition sites that produce, transport, treat or dispose of waste must do so legally.

"We hope our local builders do the right thing and take their duty of care around the waste they produce seriously. Failing to do so could result in a fine of up to £50,000.

"However, following the four steps will help builders to keep track of their waste and hopefully reduce the amount of fly-tipping we're seeing across the district."
Anyone who suspects illegal waste activity can report it anonymously to Crimestoppers by calling 0800 555 555.