Register to vote before 12 April deadline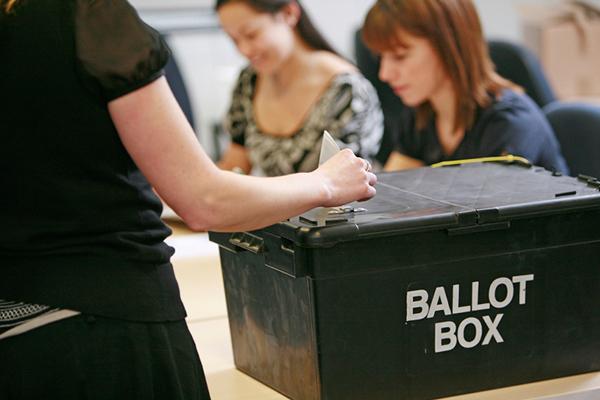 If you haven't registered to vote, you won't be able to have your say come polling day.
Ahead of district and parish elections on Thursday 2 May 2019, Lichfield District Council is encouraging anyone who has not yet registered to vote, to go online and register in just five minutes.
This includes anyone who may have just turned 18, moved house or changed their name recently. The last date to register in time to vote in the local elections is 12 April.
Registering to vote takes around five minutes, and you will need your National Insurance Number. To register to vote visit www.gov.uk/register-to-vote or phone 01543 308125.
If you have already registered but won't be able to make it to a polling station on voting day, you can apply for a postal vote by 5pm on 15 April.
The council is asking everyone who has applied for a postal vote, to consider whether they will be at home to fill in and return their postal votes. The first batch of postal vote packs will be delivered on around 10 April. New postal vote applications received after 5pm on 3 April will be delivered around 23 April.
If you think you will be away when your postal vote is delivered, a proxy vote may be the best option. This is when someone else is appointed to vote on your behalf. Applications to vote by proxy must be received no later than 5pm on 24 April.
Diane Tilley, Electoral Registration Officer for Lichfield District, said:
"We don't want anyone to miss out on the chance to have their say in the local elections, which is why it's really important to make sure you are available on 2 May to place your vote, or to organise a postal or proxy vote if you can't make it to your local polling station."
Lichfield District residents can find out how to apply for a postal vote or a proxy vote online at www.lichfielddc.gov.uk/elections.