Funding secured to support domestic abuse victims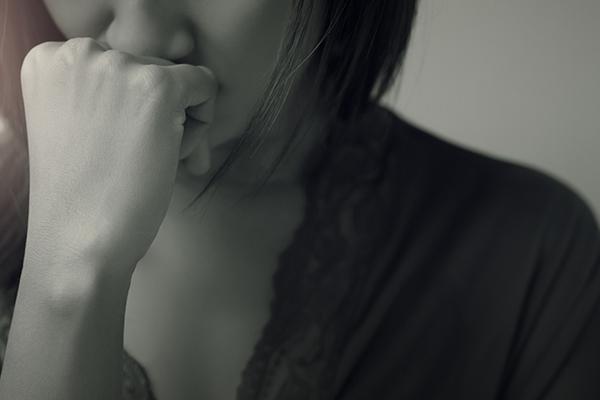 Lichfield District Council, working in partnership with Tamworth Borough Council and East Staffordshire Borough Council, has secured almost £100,000 in government funding to continue the provision of vital services for victims of domestic abuse.
The £98,361 will enable refuge accommodation and support services to be delivered across the three areas for another two years, including tailored support for the increasing number of domestic abuse victims who have additional or complex needs.
The money has been awarded by the Ministry of Housing, Communities and Local Government as part of a £22 million pot which is being shared by 63 projects across England. It follows a similar award of £92,600 last year to improve services to victims of domestic abuse who need extra help with issues such as substance misuse, mental health problems or disabilities, and for those from a variety of minority backgrounds and communities.
Refuge accommodation and support services will continue to be delivered through Pathway Project – a charity which operates across Lichfield and Tamworth, supporting adults, young people and children affected by domestic abuse.
Primarily, the funding will enable the area's 20 refuge units and one three-bedroomed house to remain available, alongside additional services designed to provide a higher level of support for those with more complex needs.
This includes a 24-hour helpline, counselling, children's services, young women and girls services, legal support, a drop-in service and the employment of a risk reduction officer who will work with women who are hardest to reach and engage with.
There has been a considerable increase in the numbers of women with complex needs requiring local refuge provision across Lichfield, Tamworth and East Staffordshire in recent years. People with additional needs represented more than 40 percent of the 292 referrals to Pathway for refuge spaces in 2017/18.
Demand still far outweighs supply though and only 105 could be accommodated due to lack of availability. Other accommodation was sought where possible, but the figures are indicative of rising demand.
It is anticipated that the funding will enable more women to be supported where possible as a result of the additional provision. Refuge will be more accessible for those who are most likely to struggle in supported housing due to their needs not being met, alongside intensive tailored support from skilled team members, peer mentors and other relevant agencies.
Lichfield District Council works in partnership with Tamworth Borough Council and Pathway Project to seek more effective ways of safeguarding people at a very early stage, increasing engagement with hard to reach women and providing a range of options – which includes the choice to leave home and remain safe in refuge.

Councillor Ashley Yeates, Cabinet Member for Regulatory Services, Housing & Wellbeing, said:
"We're really pleased that by working in partnership this funding has been secured and is thanks to the teams putting together another robust and convincing case for the money.

"It will enable Pathway to build on the vital work that was started last year to provide additional and more tailored support for the increasing number of women with complex needs who need help in times of crisis.

"It means victims of domestic abuse will be able to get the right help at a time when they are most vulnerable."
Pathway Project director, Kathy Coe, added:
"Refuge is the safety net for women and children at high risk. They have been at risk of closure because of funding uncertainty so we can now continue to improve and develop our refuge work with the confidence of secure funding.

"We will continue to provide our life changing and often life-saving service to those most in need."
Pathway holds the Queen's Award for Voluntary Service, the Women's Aid Quality Mark and has been asked to contribute to a Parliamentary Review for 2019.