Lichfield District encouraged to support Thank You Day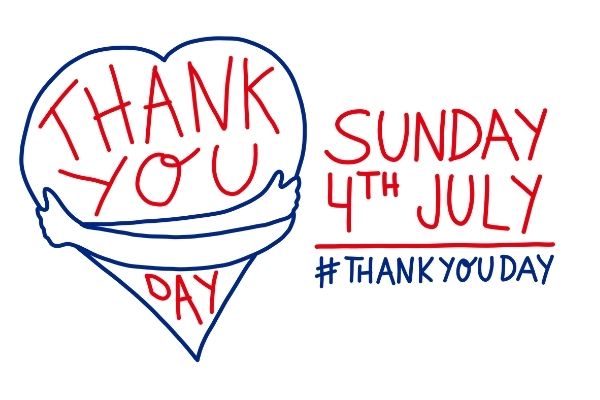 Council leader says thank you to the local community as part of national campaign
Councillor Doug Pullen, Leader of Lichfield District Council is using national Thank You Day as an opportunity say a personal thank you and highlight the community spirit shown across Lichfield District over the past 18 months in response to the covid pandemic.
"One of the most powerful words in our day-to-day interactions, and particularly throughout the last 12 months is 'thank you' - which is why I'm supporting Thank You Day and encouraging others to do the same.

"Locally we have seen some outstanding examples of generosity, support, and community togetherness over the past year. Just a few examples that spring to mind are the numerous community groups that sprang up offering support to isolated and vulnerable people, Lichfield Cathedral opening its doors as a vaccination centre, countless examples of individual fundraisers, food banks in both Lichfield and Burntwood, and the Central England Co-operative's emergency shopping scheme. This list goes on and on.

"I also want to take this opportunity to say a huge thank you to the staff at Lichfield District Council for the work they have done, and continue to do, in keeping our public services running – continuing recycling collections, keeping our parks and open space maintained and helping distribute millions of pounds in grants to local businesses and individuals.

"It doesn't really matter what any of us do to celebrate thank you day – what's most important is that we take some time out on 4 July to say thank you to someone for what they're doing to support our community – however large or small that contribution may be".
Thank you Day 2021 takes place on Sunday 4 July. Starting from a small group of individuals proposing a Thank You Day, the idea has been supported by hundreds of organisations across the country, ranging from the Scouts and Guides to Rotary and the Royal Voluntary Service, NHS, the national media, the Football Association and the Church of England.
More information on Thank You day activities can be found on the Thank You Day website