Good boy Oakley encourages responsible dog walking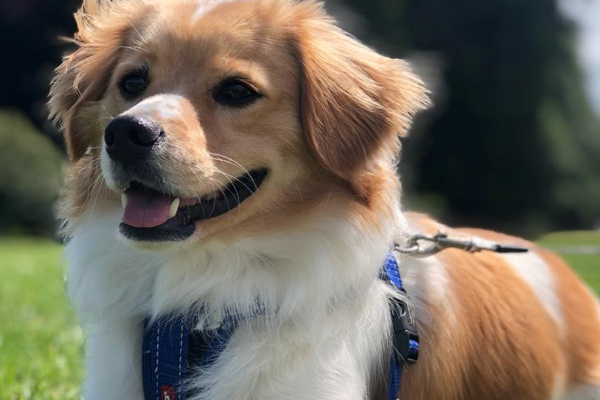 Finding walks with your dog stressful? Help is on hand to make dog walking as enjoyable as possible for you and your canine companion.
With many households buying or adopting a lockdown dog, Lichfield District Council is offering advice to new dog owners who may be struggling to keep their recent additions to the family under control.
Over the last year, the council has received a number of complaints about dogs off the lead that are giving cause for concern in local parks.
There are simple ways to make sure dogs follow commands, including enrolling on a dog obedience course.
The Dogs Trust - a registered charity - offer a four-week virtual and in-person Dog School for £65.
Lyn from Lichfield said:
"Puppy training really helped my dog Oakley, giving invaluable tips and support in a controlled socialising environment. The outcome was a fantastic and responsive pet. He is amazing off the lead and going back on it, especially when passing anyone who looks uncomfortable or if we come across dogs and I'm unsure of their temperament."
Oakley, a three year-old Cavalier King Charles Spaniel and Japanese Spitz mix, is the face of Stay Pawsitive by Hegdesigns. You can find out what he gets up to over on his Instagram account.
For reactive dogs keeping them on a lead can be the best option. The Respect the Lead campaign offers the following advice:
Don't let your dog run over to a dog on a lead, they may be on a lead for a reason
Don't let your dog off the lead if you cannot easily recall them
Don't ignore warnings from other owners about their dog
Check with other owners before letting your dog interact
Remember a seemingly friendly dog may lash out if approached while on a lead
Councillor Angela Lax, Cabinet Member for Regulatory, Housing & Health, said:
"Our parks and green spaces are for everyone to enjoy and we don't want anyone to feel unsafe.

"This is why we're urging dog owners to take some time to consider how their dogs behave in public, and whether they have basic recall and are safe to be off the lead.

"Enrolling in training is a great way to learn some skills, meet other dog owners, and should lead to a happier dog and less stressful walks."