Warm homes discount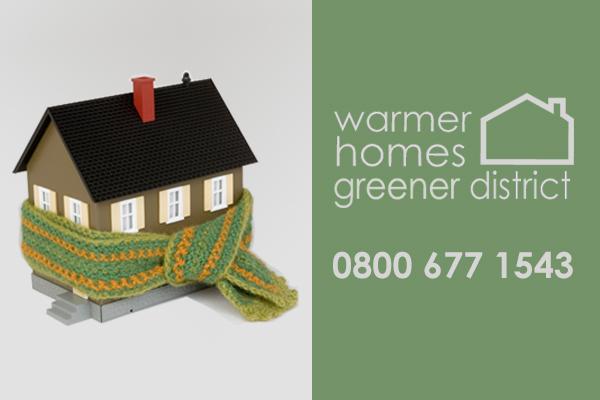 Lichfield District residents on low household incomes are being urged to act fast to secure their £140 energy bill discounts.
The Warm Homes Discount scheme offers a £140 energy bill discount to low income households.
Provided by energy suppliers, many schemes are now open and operate on a first-come-first served basis. A number of smaller suppliers are also involved in the scheme this year for the first time.
Residents are being urged to contact Lichfield District Council's Warmer Homes, Greener District advice line on 0800 677 1543 for more information and help to apply.
The discount is available to people on a low income, and who receive certain means-tested benefits.
As long as your energy supplier was part of the scheme on 8 July 2018, you may be eligible if you or a member of your household receives employment related benefits, is over 65, or has a disability; if you live with a child under 18; or if you spend a significant portion of your income on energy bills.
Residents who receive the guarantee credit element of pension credit will once again qualify automatically for the discount. They should receive information from the Department for Work and Pensions through the post later this autumn.
As in previous years, the qualifying criteria varies slightly between energy suppliers, so if anyone thinks they may be entitled to the discount, the council, through its Warmer Homes, Greener District energy advice initiative, is advising them to get in touch to check eligibility.
Councillor Ashley Yeates, Cabinet Member for Regulatory Services, Housing & Wellbeing, said:
"With many suppliers announcing price rises over the summer, it's more important than ever that eligible households claim their discount to help with their heating bills over the winter.

"Our Warmer Homes, Greener District advisors can discuss qualifying criteria and make applications on behalf of our qualifying residents over the phone. If you think you are eligible, contact Warmer, Homes Greener District advice line without delay."
Because a number of smaller suppliers are taking part for the first time this year, if your supplier didn't previously offer the discount, it may be available this year.
The council is urging households with particular health conditions that need extra heat at home, or where fixed low incomes mean affording bills in the colder months can be a real struggle, to apply for their discount.
"Once suppliers reach their target number of applications, they often close schemes abruptly. It really does pay off to apply as soon as you can," added Cllr Yeates.
If you think you may be eligible or for more information, please contact Warmer Homes, Greener District for free on 0800 677 1543.
If an eligible applicant is successful, £140 will automatically be deducted by the provider from their winter 2018-19 energy bill by the end of March 2019.
The Warm Home Discount is separate from, and will not affect, any Cold Weather Payments or Winter Fuel Payments.