Local Plan 2040 submission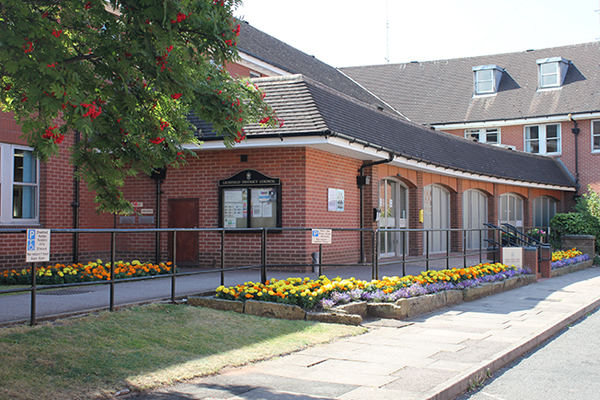 Lichfield District Council's Cabinet will be asked to approve the submission of its new Local Plan to manage the amount, location and mix of housing, leisure and job opportunities across the district from now until 2040.
When they meet on 7 December Lichfield District Council's Cabinet will be asked to give the go ahead for Lichfield District Local Plan 2040 to be submitted to the government's Planning Inspectorate so it can be put forward for public examination.

Councils with planning responsibilities are required to make provision for housing growth each year based upon what is known as Local Housing Need. This is defined nationally, and Lichfield's requirement is to allow for 321 new dwellings each year, equating to 7,062 between 2018 and 2040.
Over and above this councils are required under a Duty to Cooperate to help neighbouring authorities where they can. The evidence that underpins this review of the council's Local Plan has shown it would be sustainable to allow a further 4,500 dwellings to be built to help neighbouring authorities. Lichfield District Local Plan 2040 pushes back against this with an intention to accommodate 2,665 homes between 2027 and 2040 for neighbouring authorities. The Planning Inspectorate has stopped several other councils' local plan reviews where they had evidence that they could help neighbouring authorities, but failed to make any provision to do so.
The council put forward its view on what it considers the Local Plan 2040 should say earlier this year, following a series of consultations. Submitting the plan now is the next official step towards it being tested at public examination and if approved, then adopted.

Lichfield District Local Plan 2040 sets out how future development is managed in the district, identifying the areas that are allowed to be developed, and what requirements and standards developers should meet in their proposals, such as providing electric vehicle charging points, energy efficient dwellings, transport choices, open spaces and infrastructure. Without an up-to-date, approved plan in place, the default position is that any application for housing and other developments in the district would need to be decided in line with the National Planning Policy Framework, rather than based on any local planning policies and requirements.

Councillor Iain Eadie, Cabinet Member for Economic Development, Leisure & Local Plan, said:
"After lots of hard work by our spatial policy team and a series of public consultations, we are now at the point of submitting our Local Plan 2040 to the Planning Inspectorate. This is a multi-year effort that started before the current council was formed and I'd like to thank everyone who has got involved in the process.

"I know people look around the district and all they can see is development and a lack of infrastructure. This comes from the current local plan that is in place and how the council had to allow for growth.

"This local plan review makes provision for growth in housing and commercial uses at levels and in places we believe the district can cope with and in line with our statutory duties. It aims to preserve the district's assets and make sure growth is sustainable with the right balance of infrastructure. Unfortunately, there is not an option for refusing to allow new housing to come forward.

"By submitting the plan now, we are ensuring Lichfield District is proactive in managing its residents' housing and economic needs and protecting its key environmental assets."
If Cabinet agrees, the Local Plan 2040 will be sent to the Planning Inspectorate and a public examination will follow.
The Cabinet meeting will take place at 6pm on Tuesday 7 December. For the agenda, reports and a link to live-stream the meeting, go to www.lichfielddc.gov.uk/decembercabinet.