Prosecution for anti-social behaviour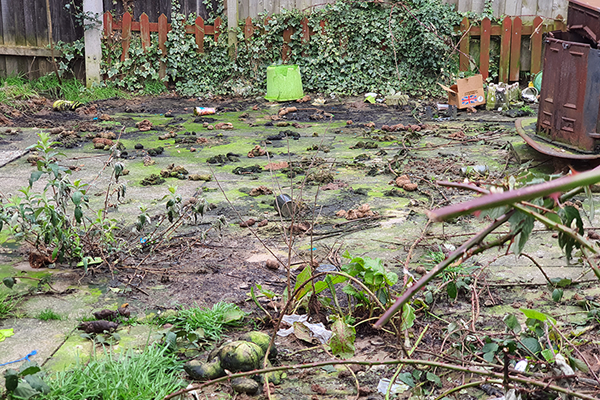 Court orders Mile Oak resident to pay almost £2,500 for not clearing dog fouling from garden. 
On 15 October 2021 at Newcastle under Lyme Magistrates Court, 39-year-old Danielle O'Shea, of Affleck Avenue in Mile Oak, was ordered to pay a fine and court costs for failing to comply with a community protection notice.
The court heard the case was brought against Ms O'Shea after she did not comply with a community protection notice, issued by Lichfield District Council, to remove a build-up of dog faeces from her garden.
The court fined Ms O'Shea £1,000, ordered her to pay court costs of £1,372, and a victim surcharge of £100 – a total financial penalty of £2,472.
Councillor Angela Lax, Lichfield District Council's Cabinet Member responsible for Regulatory Services, said:
"We take this kind of offence very seriously. We gave Ms O'Shea every chance to clean up after her dog, but this didn't happen and it continued to have a serious impact on her neighbours' quality of life. This is why we took the case forward to prosecution, and we hope the successful outcome and resulting fine will act as a deterrent to anyone who does not take proper responsibility for their dogs or their property."
Report issues such as dog fouling or anti-social behaviour.
This case was prosecuted under section 48(1), 2(a) and 52 of the anti-social behaviour, crime and policing act 2014.